Podcast: Play in new window | Download | Embed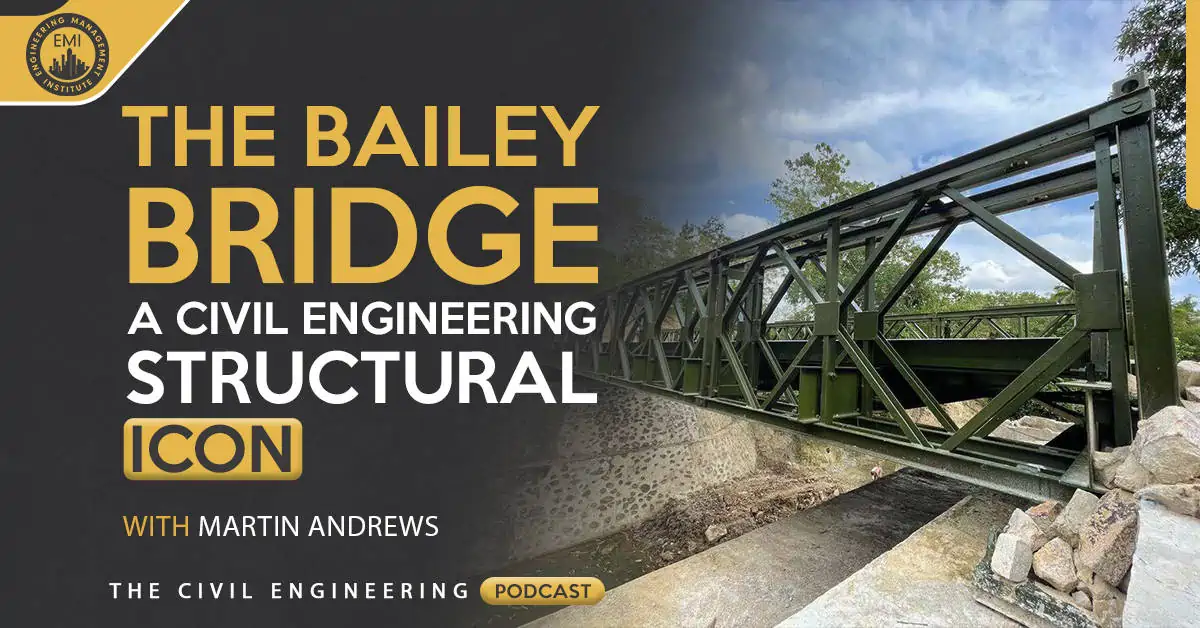 In episode 060 of The Civil Engineering Podcast, I talk with Martin Andrews, Military Sales Manager for Mabey Bridge Limited about the development of the Mabey Logistic Support Bridge from its origins in the Bailey Bridge.
Here are some of the questions I ask Martin on the Bailey Bridge:
Can you tell us a little bit about what the Bailey Bridge is and the history of the Bailey Bridge?
What made the design revolutionary at the time?
What makes this bridge so useful in comparison to say, a more traditional site-specific bridge design?
We're decades on from World War II, so what types of design improvements have been made to the original design?
Do you rely on an in-house civil/structural engineer design capability to support clients, or do clients use their own civil engineers to design bridge applications?
What is the design service life for this type of bridge, and what is the longest in-service bridge that you're aware of?
What maintenance is required on one of these types of bridges?
Say I'm a civil engineer and I want to source one of these bridges for a job, what do I need to know?
Can you share a couple of examples of more recent Mabey bridge applications?
Engineering Quotes


Here are some key points discussed in this episode:
[Read more…] about TCEP 060: The Bailey Bridge – A Civil Engineering Structural Icon