Podcast: Play in new window | Download | Embed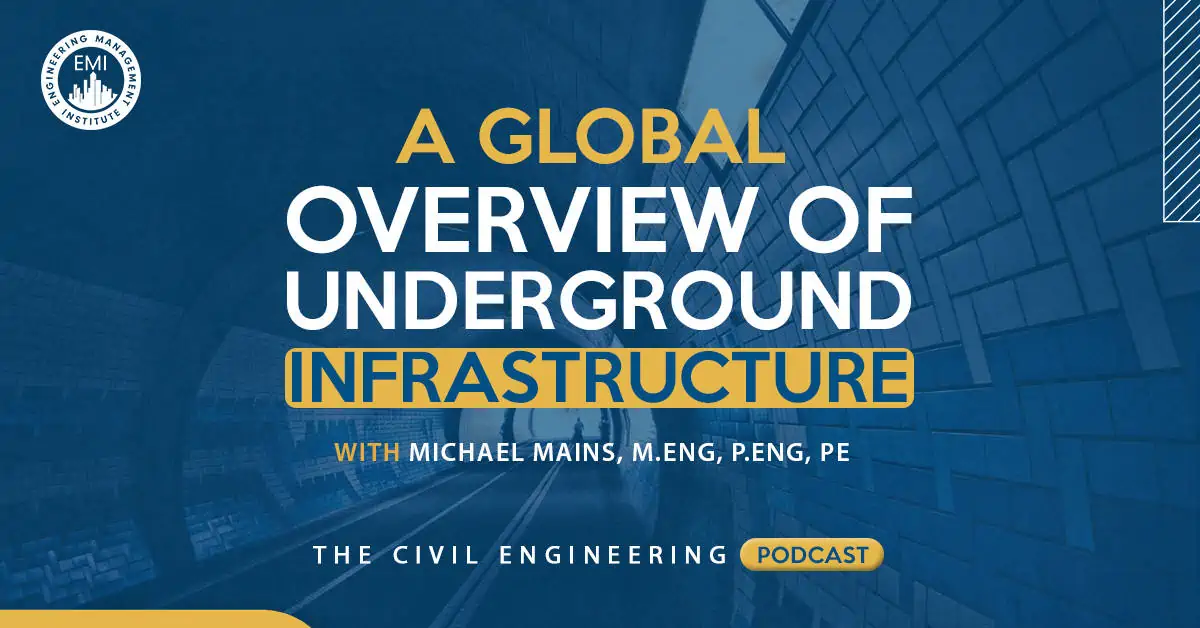 In episode 097 of The Civil Engineering Podcast, I speak with Michael Mains, M.Eng, P.Eng, PE, a young engineer who has had a tremendous amount of experience on global tunneling projects. Michael gives a global overview of underground infrastructure and provides some great insights for young civil engineers considering getting involved in this industry.
Here are some of the questions I ask Michael:
Why should we put infrastructure underground?
Why is underground civil engineering an interesting subset of the industry?
What are some of the challenges of underground construction and design?
Do you see underground infrastructure more common in the years to come?
What are some of the of the benefits and challenges of working internationally?
Engineering Quotes:

Here are some key points discussed in this episode on underground infrastructure:
[Read more…] about TCEP 097 : A Global Overview of Underground Infrastructure