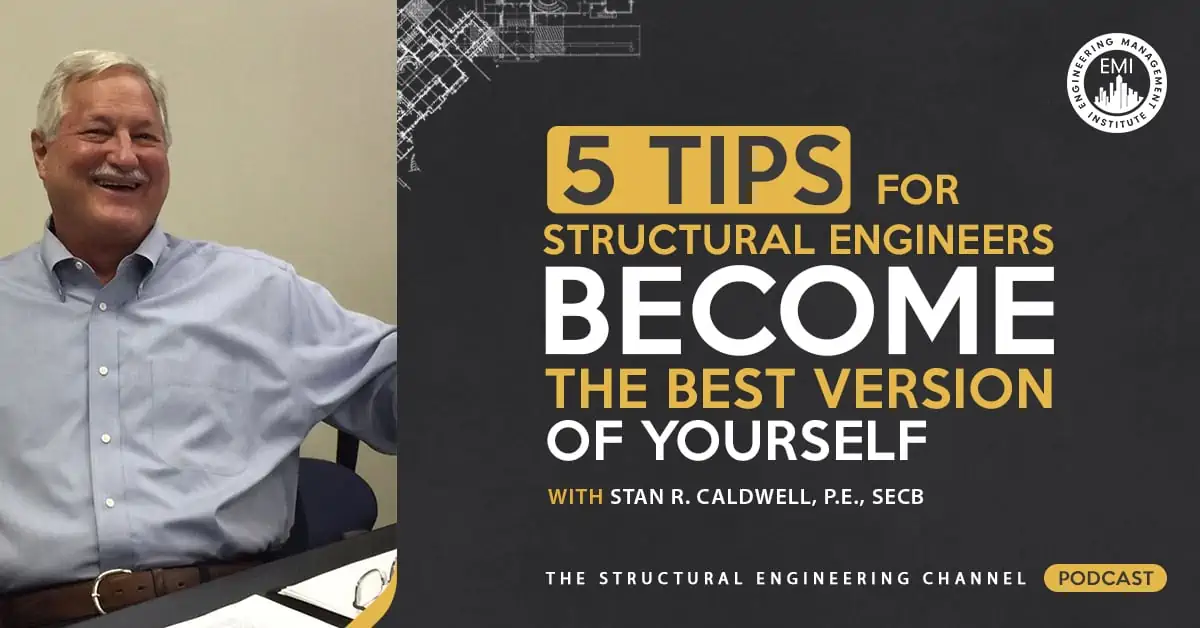 In episode 20 of The Structural Engineering Channel podcast, we talk with Stan R. Caldwell, P.E., SECB, a structural engineering consultant who primarily consults on construction litigation. After almost 50 years of managing and mentoring dozens of young structural engineers, Stan has seen firsthand the various struggles that engineers face in building successful careers. This is the first of a two-episode series in which Stan provides 5 tips for structural engineers that will help them to succeed in this high-liability profession. The next episode with Stan will focus on five tips for structural engineering managers.

Engineering Quotes:


Here Are Some of the Questions We Ask Stan in This Episode:
What led to the development of your Five Tips for Young Engineers?

What do you mean by "Mind the Gap"?

Your second tip for young structural engineers is to "Ensure Stability." What does that mean?

You mention that one should deliberately avoid their computer until after they have manually designed their structure. How can this be? 

What do you mean by "Be a Sponge"? Is that related to learning?

What do you mean by "Own Your Work"?



Here Are Your Top 5 Tips for Structural Engineers:

[Read more…] about TSEC 20: 5 Tips for Structural Engineers: Become the Best Version of Yourself