Podcast: Play in new window | Download | Embed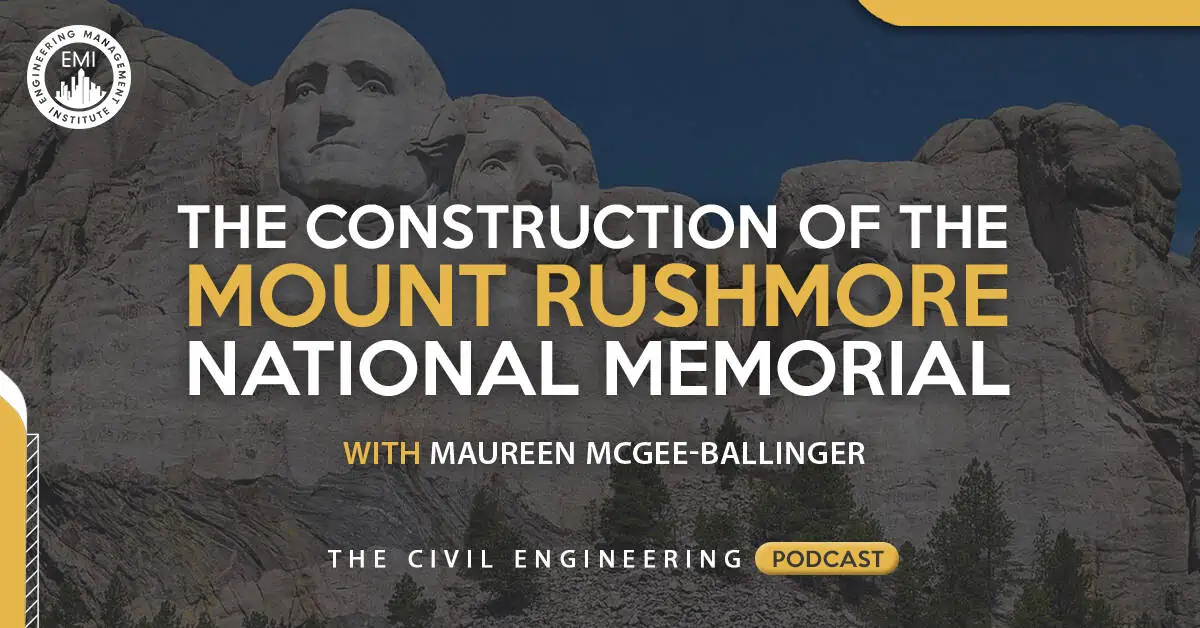 In episode 067 of The Civil Engineering Podcast, I visit the Mount Rushmore National Memorial and will be telling you about the construction of this amazing monument, which is a massive sculpture carved into the side of a mountain in the Black Hills region of South Dakota. I will be talking to Maureen McGee-Ballinger from the National Parks Service as well as Lou Del Bianco who recently published his book: Out of Rushmore's Shadow: The Luigi Del Bianco Story – An Italian Immigrant's Unsung Role as Chief Carver.
Here are some of the questions I ask about the  Mount Rushmore National Memorial:
Take us back to before the monument, where did the idea come from?
How do you budget for a project like this?
How many workers were involved in the construction of the Mount Rushmore National Memorial and how long did it take to complete the project?
Did the designer Borglum have any idea how long this project would take?
Tell us about the stone itself and what they encountered while carving it?
How were safety procedures implemented on Mount Rushmore?
Tell us more about the actual construction of the monument?
What did they do with all the rock that they blasted?
Engineering Quotes:


Here are some key points discussed in this episode:
[Read more…] about TCEP 067: The Construction of the Mount Rushmore National Memorial