Podcast: Play in new window | Download | Embed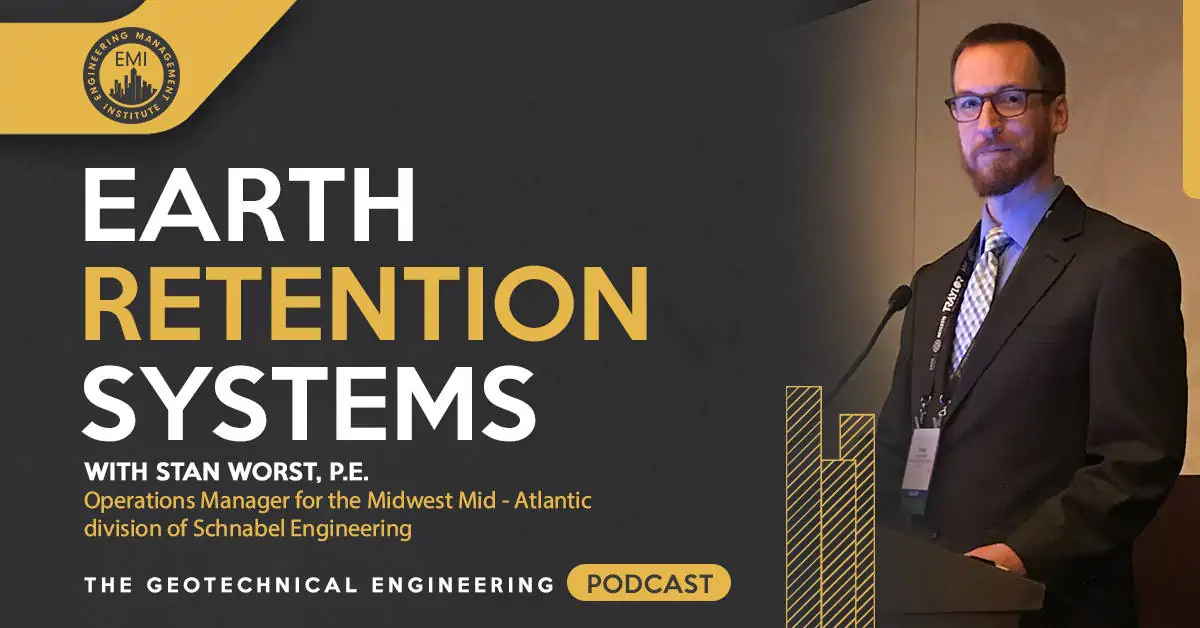 In this episode, we talk to Stan Worst, P.E., the Operations Manager at Schnabel Geostructural Design & Construction about the ever-changing profession of geotechnical engineering and more specifically, earth retention systems, and how they have changed over the past twenty years.
Engineering Quotes:
Here Are Some of the Questions We Ask Stan:
Please could you explain what earth retention systems are?
How have typical earth retention projects grown or changed over the past twenty years?
Tell us about a challenging earth retention project you have worked on in the past and how it has benefited your engineering career?
Getting an engineering degree does not always prepare engineering students to be managers. How do you feel about that statement, and how can engineering students better prepare themselves for managerial roles?
What skills are lacking in newly graduating engineers, and what skills do they have which most working professionals do not have?
What advice do you have for engineers to find and develop the next generation of engineering talent?
Here Are Some of the Key Points Discussed About Earth Retention Systems in Geotechnical Engineering:
[Read more…] about TGEP 34: Earth Retention Systems in Geotechnical Engineering