Podcast: Play in new window | Download | Embed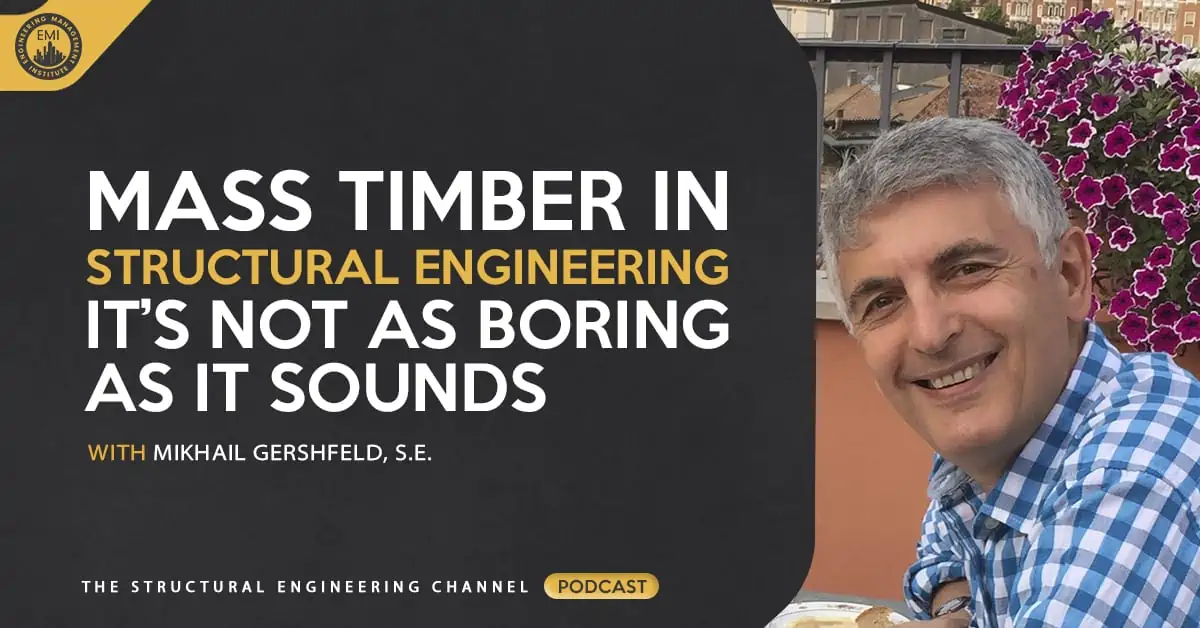 In episode 04 of The Structural Engineering Channel podcast, we talk with Mikhail Gershfeld, S.E,  a Professional Practice Professor at Cal Poly, Pomona, CA. We talk about mass timber in structural engineering and some of the new and innovative things happening with this material that has been around for a very long time.
Engineering Quotes:


Here Are Some of the Questions Asked in this Episode:
Tell us about how wood has been evolving in the last 20 years?
The panels are new to the US but have been used in Europe extensively. Why is it taking longer for US to use them?
How do these new panels offer aesthetic benefits?
Can you talk about the environmental benefits of wood?
How did the testing go with mass timber in regard to fire resistance, and is this a concern?
What organizations can provide assistance with using Mass Timber on projects?
Tell us about the new code changes that will take effect in 2021 with mass timber?
Can you talk about manufacturing facilities for mass timber?
What does the collaboration between the architect and engineer look like in regard to CLT?
Here Are Some of the Key Points Discussed About Mass Timber:
[Read more…] about TSEC 04: Mass Timber in Structural Engineering – It's Not as Boring as It Sounds