Podcast: Play in new window | Download | Embed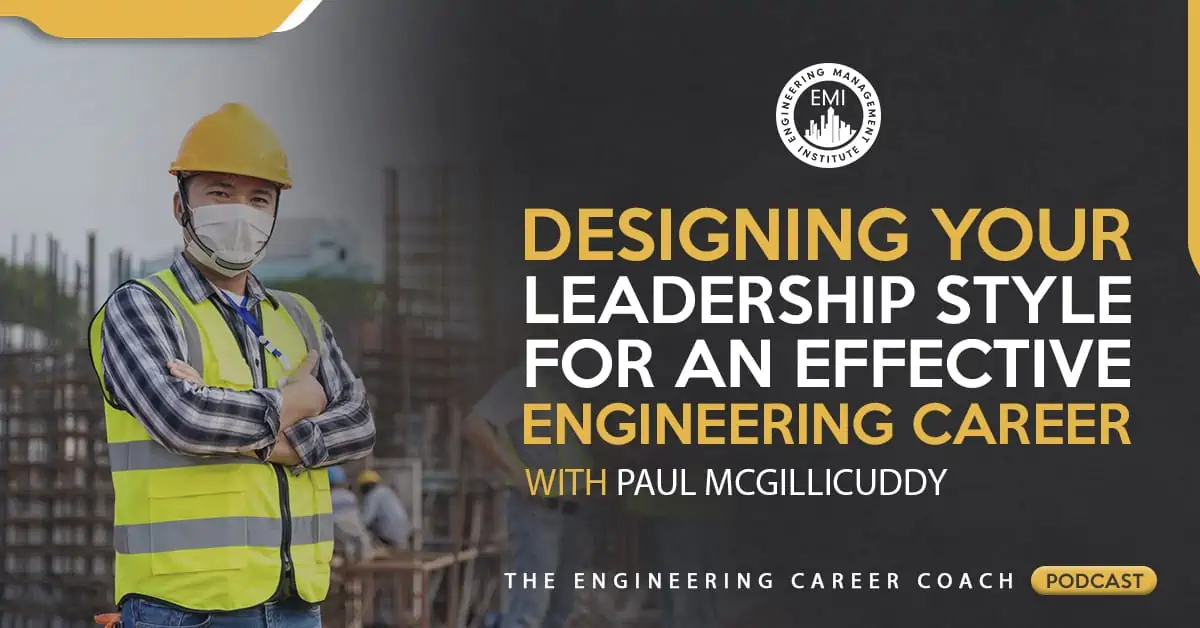 In this session of The Engineering Career Coach Podcast, Chris Knutson interviews retired major general Paul McGillicuddy on leadership and how to design your leadership style. They dig deep into leadership traits, where to find leadership training, how to deal with a difficult boss, and many more straight from Paul who has an amazing role of leadership in his entire career.
Leadership is a skill that can be learned, observed, and put into practice in daily life. There is definitely no shortage of leadership opportunities in our work regardless of our position or title.
"A leader is best when people barely know he exists, when his work is done, his aim fulfilled, they will say: we did it ourselves." – Lao Tzu
Paul is a retired Air Force General Officer with 31 years of service to our nation.  He flew multiple aircraft including the T-37, T-38, F-111, F-16, U-2, RQ-4 and the KC-10.  He's also a decorated Gulf War veteran having received a Distinguished Flying Cross for gallantry in action.  In addition to this he also had the opportunity to command three wings both in the U.S. and deployed and in his final position in the Air Force he served as the Vice Commander for the U.S. Air Force for the entire Pacific region, where he was second in command of over 45,000 people stationed across the Pacific region.
In the Take Action Today segment of the show, Paul shares a mindset that you can implement to experience change in your leadership practice.