Podcast: Play in new window | Download | Embed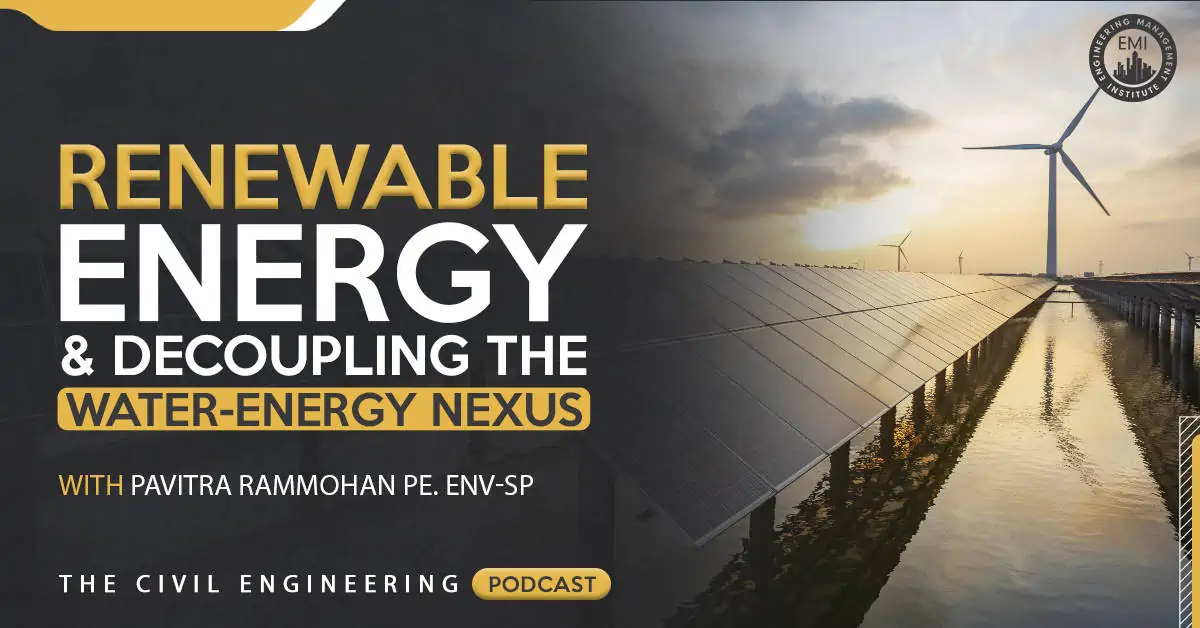 In episode 132 of The Civil Engineering Podcast, our seventh episode in our Women in Civil Engineering series, I talk with Pavitra Rammohan, PE. ENV-SP, the Region Manager at DeepRoot. Pavitra talks about renewable energy and specifically about decoupling the water-energy nexus. We also dive into her background as well as her journey from India to the United States. 
Engineering Quotes:

Here Are Some of the Questions I Ask Pavitra:
Could you please tell us about your journey from Chennai to Los Angeles?

Can you tell us more about decoupling the water-energy nexus?

What is renewable energy?

Can you talk about the importance of getting stakeholders involved in this process?

How did you develop such a high confidence level?

What are Silva Cells?
Here Are Some Key Points Discussed in This Episode About Renewable Energy and Decoupling the Water-Energy Nexus:
[Read more…] about TCEP 132: Renewable Energy and Decoupling the Water-Energy Nexus