Podcast: Play in new window | Download | Embed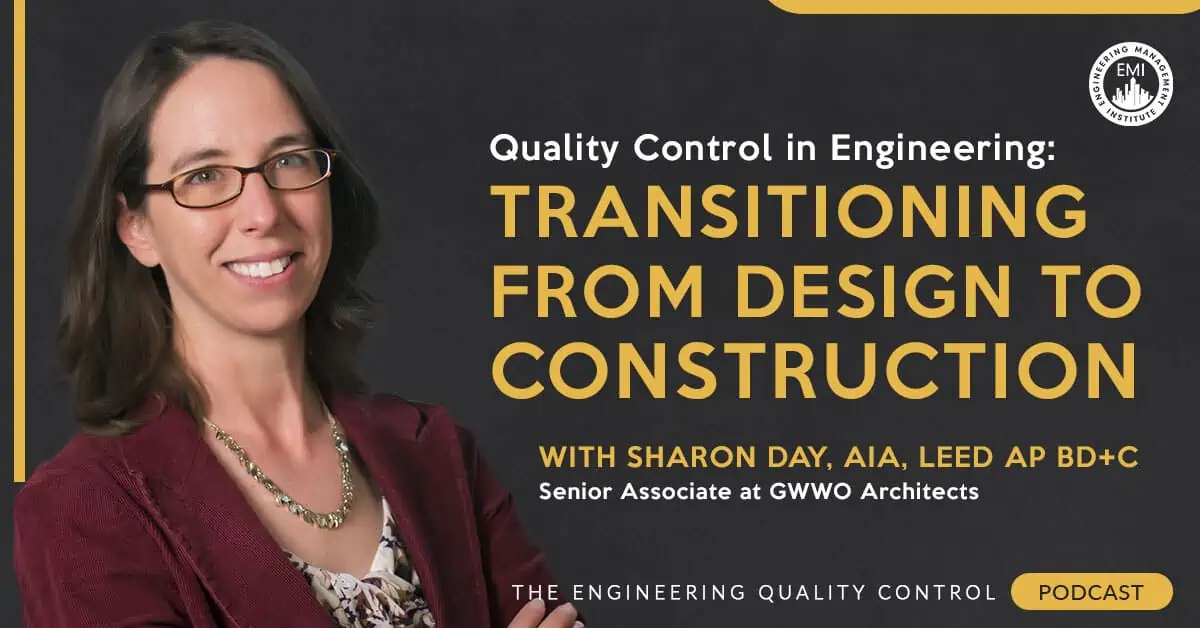 In this episode of The Engineering Quality Control podcast, I talk to Sharon Day, AIA, LEED AP BD+C, Senior Associate at GWWO Architects, about quality control in the construction phase of a project, and more specifically about planning in the design phase. We also talk about communication and how transitioning from design to construction is so important.
Engineering Quotes:


Here Are Some of the Questions We Ask Sharon:
When you get a new project that is approaching the design finish line, what are you looking for as you begin to dive into the project?
When do you typically get involved in the project? How much input do you have in the design phase?
What advice do you have for our listeners who are thinking of starting their career to transitioning into a role similar to yours?
What advice do you have for the redesign of Requests for Information (RFIs) that require redesign due to a conflict or issue found during construction?
How do you ensure the work is performed to the expectation of the specification?
How is working with consultants across a variety of firms different?
What types of training and continuing education did you find to be the most beneficial to you in your career?
Here Are Some Key Points Discussed in This Episode About Transitioning From Design to Construction:
[Read more…] about TEQC 009: Quality Control in Engineering: Transitioning From Design to Construction