Podcast: Play in new window | Download | Embed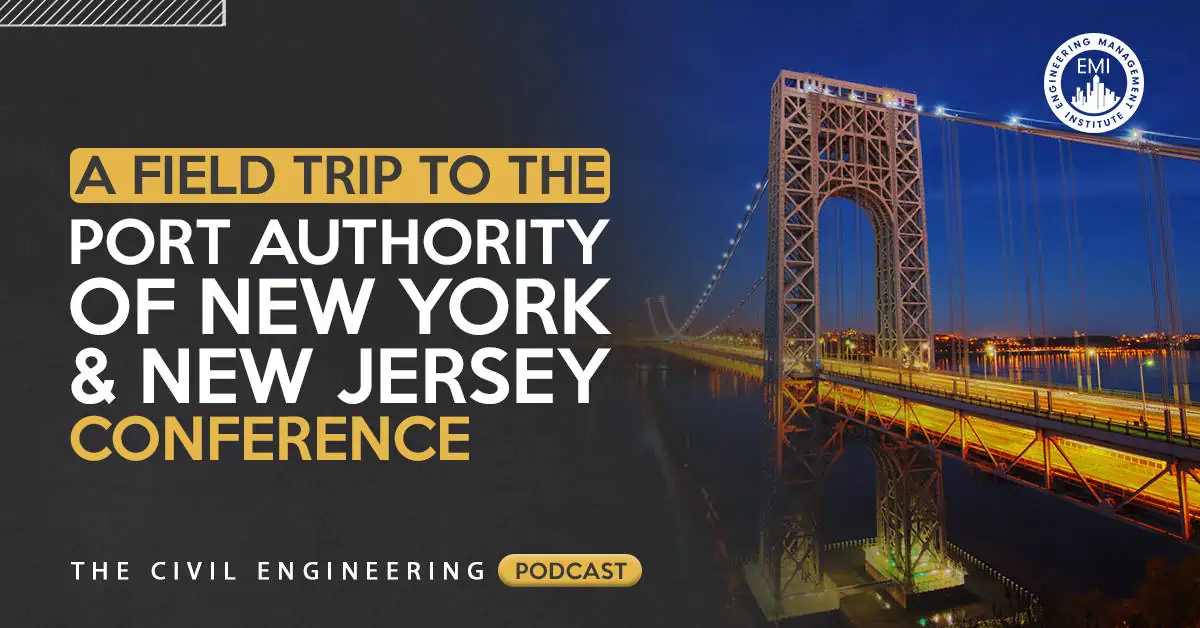 In episode 103 of The Civil Engineering Podcast, I am bringing you with me to the Port Authority of New York & New Jersey Conference where I will be talking with several guests to get their view on the state of Infrastructure, but also tools and strategies you can use on your projects.   From smart landscaping features that serves as safe barriers to things you should know about disaster recovery when designing your projects, and even a software that will help you ensure that all parties on your projects are looking at the latest version of the project plans.  The conference was presented by Engineering News-Record (ENR).
Here are some of the question I asked our guests at the Port Authority of New York & New Jersey Conference:
What should engineers be aware of in terms of new landscaping products for infrastructure projects?
Tell us what disaster recovery means for designers in the A/E/C industry?
What are some of the things you can do to alleviate the challenges behind project document coordination?
How can civil engineers and project managers work on their people skills?
What is your opinion of the importance people-management in project management?
Here are some key points discussed in this episode at the Port Authority of New York & New Jersey Conference:
[Read more…] about TCEP 103: A Field Trip to the Port Authority of New York and New Jersey Conference