Podcast: Play in new window | Download | Embed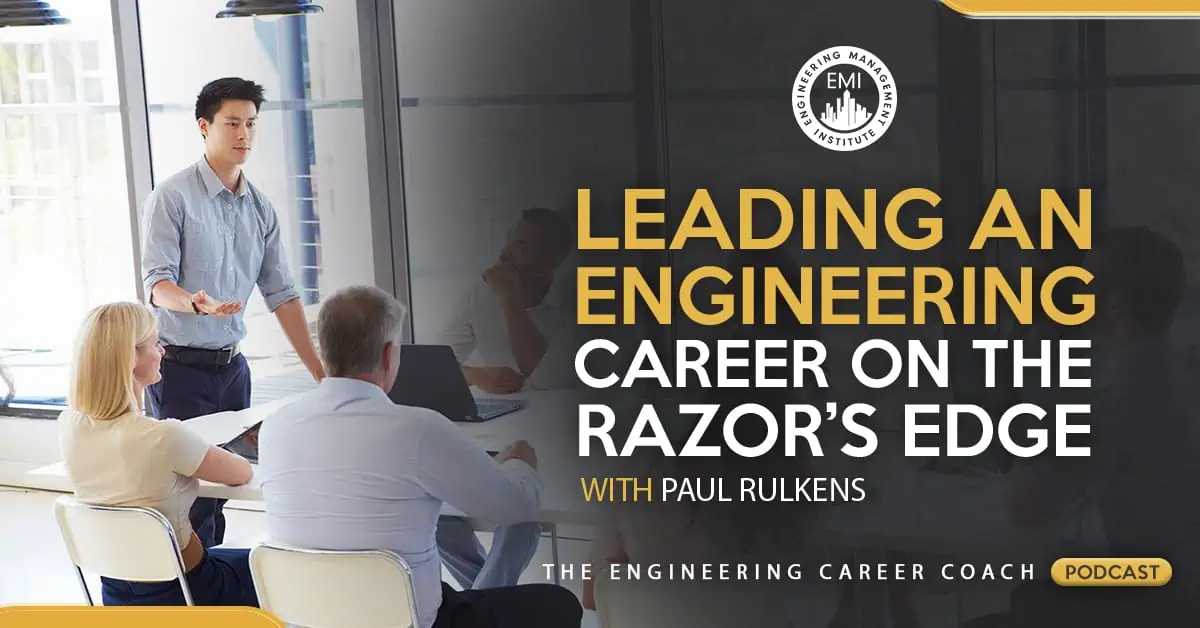 In this session of The Engineering Career Coach Podcast, Chris Knutson interviews Paul Rulkens and talk about the razor's edge, some strategies on continuous improvement, and the power of knowledge that comes from reading books. Paul explains why any of us would want to be pre-eminent (hint: it accelerates your engineering career or business).  And Paul also shares with us the "master key" for unlocking success — one object we all want on our key chain.
"Always move to the place where people love what you do."  – Paul Rulkens
Paul is an expert in high performance: the art and science of achieving business success in the easiest, fastest, and most elegant way possible. He is an award-winning professional speaker, author, and a trusted advisor who has helped hundreds of business owners, professionals, and executives get everything they can out of everything they have. His ideas to accelerate business and careers are often described as thought provoking and counter intuitive, yet highly effective.
In the Take Action Today segment of the show, Paul shares one key strategy to hone your razor's edge and gain pre-eminence.
Listen to this session and learn some of the key points Paul discussed in this episode including: [Read more…] about TECC 84: Leading An Engineering Career on the Razor's Edge