Podcast: Play in new window | Download | Embed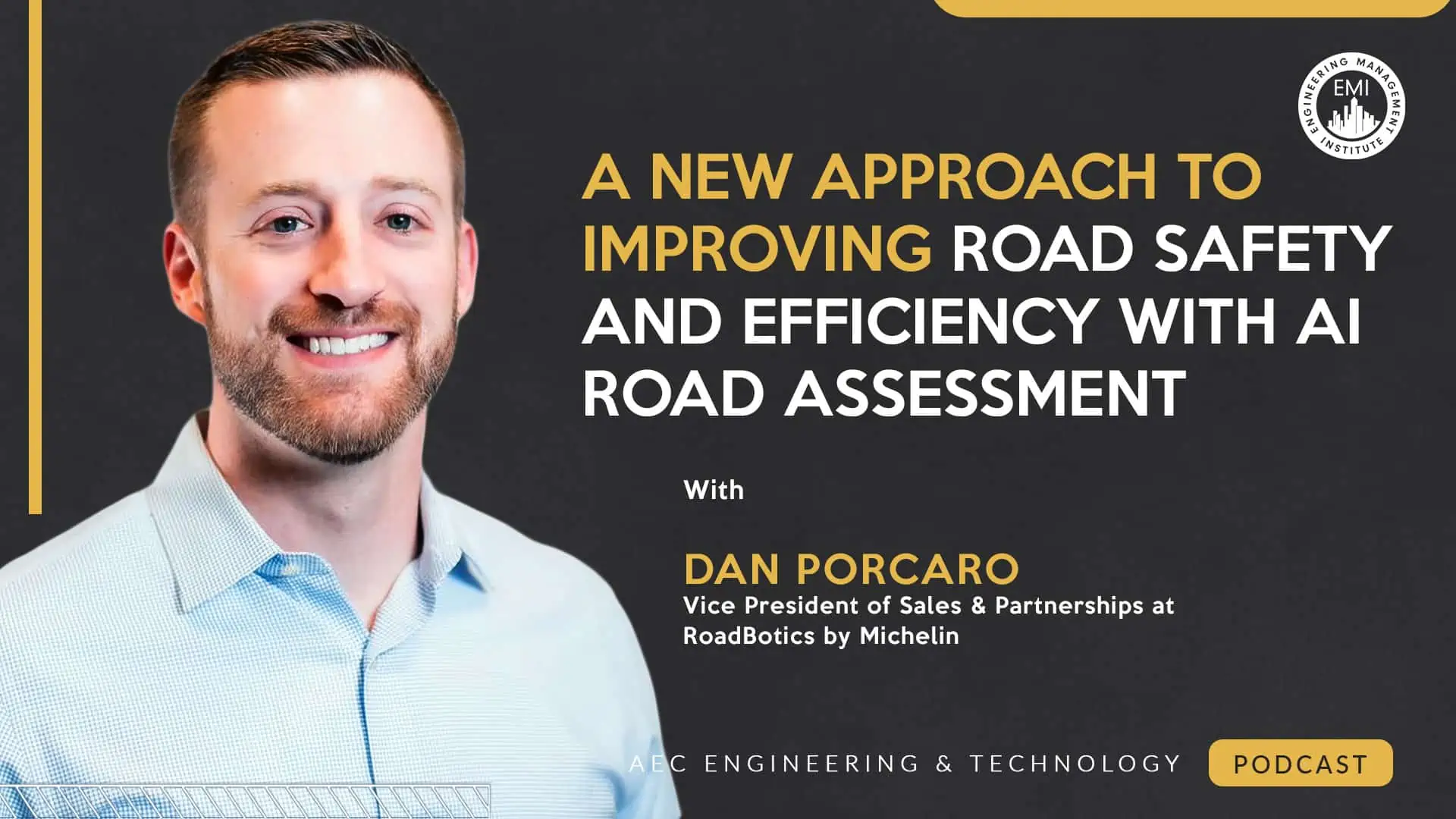 In this episode, I talk with Dan Porcaro, VP of Sales and Partnerships at RoadBotics (now part of Michelin), about the fascinating world of AI road assessment technology. He also talks about the importance of partnerships with civil engineering firms and share some valuable advice for engineers looking to leverage AI and innovative technologies.
***The video version of this episode can be viewed here.***
Engineering Quotes:


Here Are Some of the Questions I Ask Dan:
How does RoadBotics' AI-powered road assessments benefit communities worldwide?
Could you please provide more specific information about the entities involved in your initiative, particularly if you are referring to dots, cities, municipalities, or other stakeholders?
What are some of the challenges your team encountered and what strategies did you employ to overcome them?
How did you establish partnerships with civil engineering firms, creatively blending old and new approaches to present a solution that suited everyone's needs and surpassed traditional practices?
How does AI help engineers by taking on tedious tasks like crack and pothole counting, allowing them to concentrate on their core expertise?
With the recent acquisition of RoadBotics by Michelin, what specific implications and opportunities does this hold for RoadBotics moving forward?
What advice would you offer to engineers who want to utilize AI and other innovative technologies in their infrastructure work but are unsure of where to begin or how to proceed?
Here Are Some Key Points Discussed in This Episode About Improving Road Safety and Efficiency with AI Road Assessment:
[Read more…] about AECT 023: A New Approach to Improving Road Safety and Efficiency with AI Road Assessment