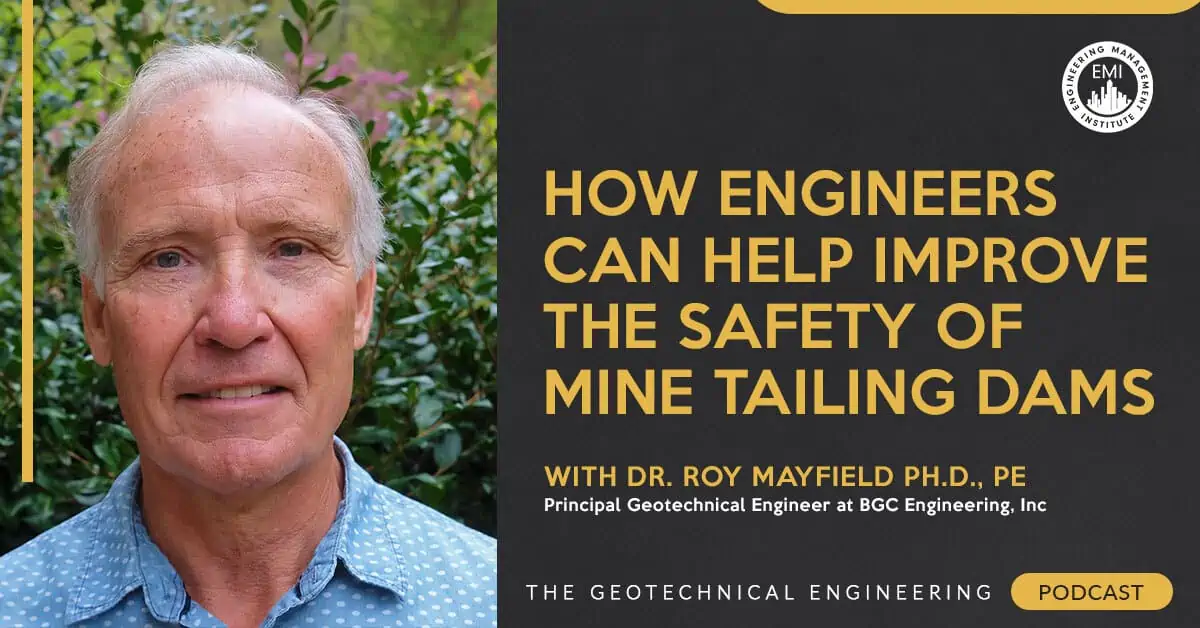 In this episode, we talk to Roy Mayfield, Ph.D., P.E., about mine tailing dams, how we can help improve the safety of these dams, and why having sound engineering judgment and expertise is crucial in your engineering career.
Engineering Quotes:


Here Are Some of the Questions We Ask Roy:
What are mine tailing dams, and what are they used for?
When mine tailing dams fail, the results can be catastrophic. Should we be worried about it, and what are some of the consequences of a collapse?
What can be done to improve tailing dam safety?
Can you talk to us about one project that stood out to you in your career, and what you learned from it?
How can engineers develop sound engineering judgment and expertise?
What final piece of advice would you like to give young engineers when dealing with uncertainty in their careers?
Here Are Some of the Key Points Discussed About Mine Tailing Dams:
[Read more…] about TGEP 51: How Engineers Can Help Improve the Safety of Mine Tailing Dams