Podcast: Play in new window | Download | Embed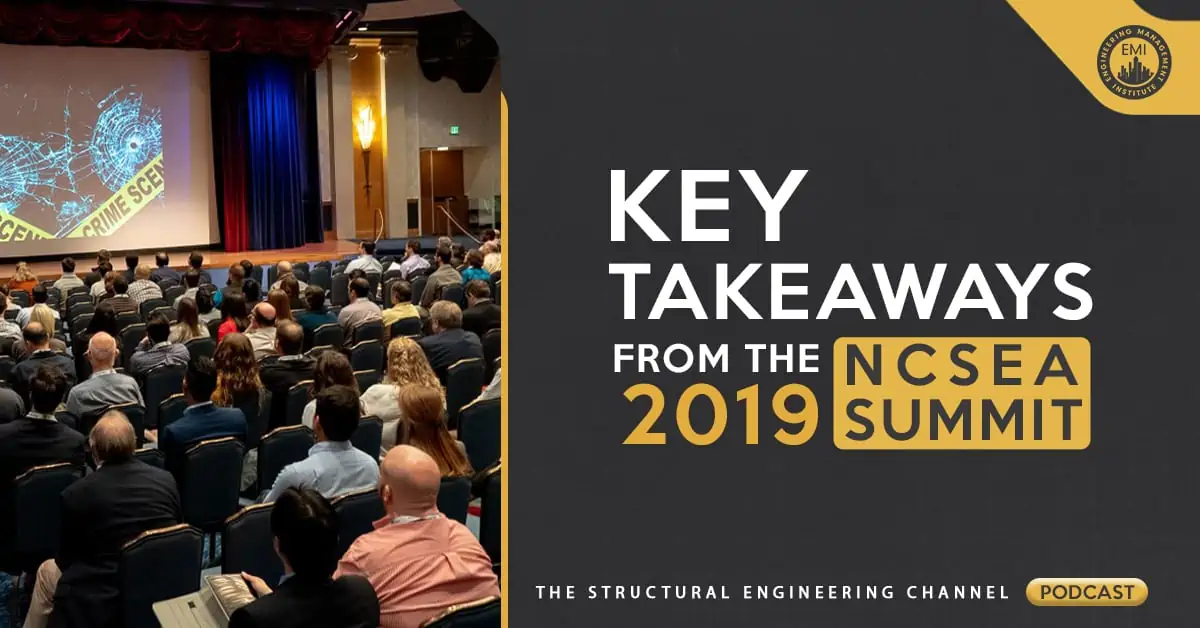 In episode 14 of The Structural Engineering Channel Podcast, I interview my co-host Matthew Picardal, P.E. about his recent attendance at the 2019 NCSEA Summit. The NCSEA (National Council of Structural Engineers Associations) Summit is a structural engineering summit that brings together the best structural engineering professionals in the field for education and networking. Mat outlines some of his key takeaways from this conference including SE3, retention and recruiting and the role of drafters in engineering. 
Engineering Quotes:


Here Are Some of the Questions I Ask Mat in This Episode About the 2019 NCSEA Summit:

What is the NCSEA Summit?
What are some of the sessions that you attended at this conference?
In terms of the Implementation session, what did you take away from that?

What does "advocate for yourself" involve?

What was the discussion about a 30-hour workweek in reference to?

Tell us more about the present and future role of drafters and engineers.
Here Are Some of the Key Points Discussed About the 2020 NCSEA Summit:
[Read more…] about TSEC 14: Key Takeaways from the 2019 NCSEA Summit