Podcast: Play in new window | Download | Embed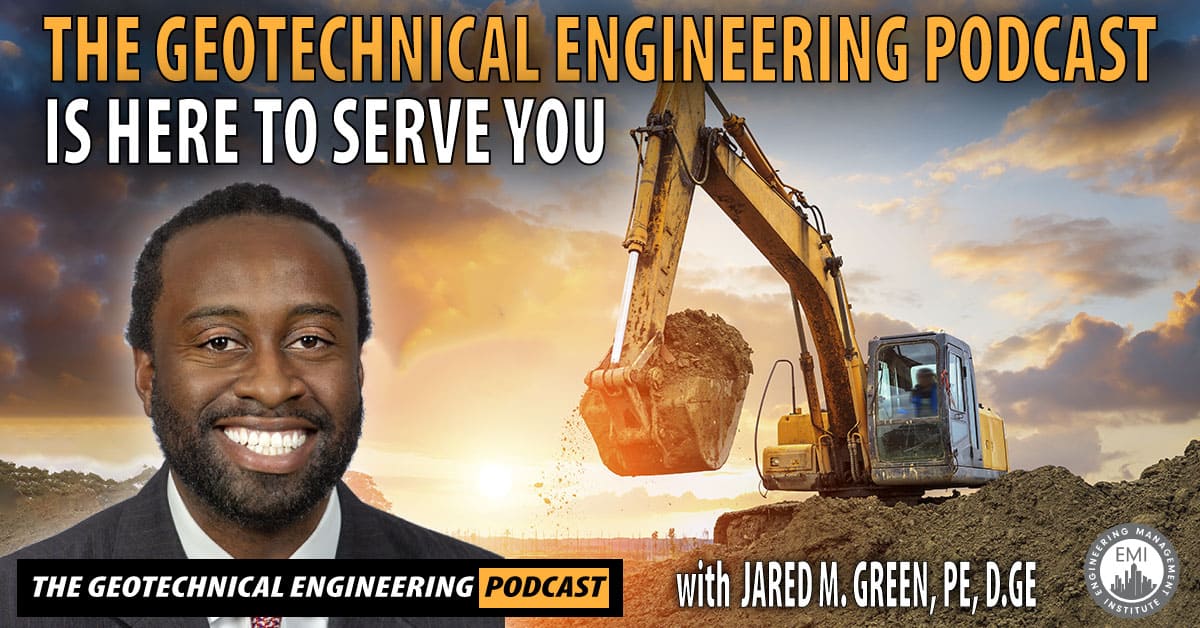 In episode 001 of The Geotechnical Engineering Podcast, we introduce the show, host, and goals for making this podcast extremely useful to you, because we know your time is valuable and we want this show to be worth tuning in for you.
Engineering Quotes:


Here Are Some of the Questions I Ask Your Host Jared Green in This Episode:
What has been going through your mind as an engineer working through everything that is happening in the world today?
When it comes to promoting equity and STEM, do you feel like you need to be leading the way on it?
Can you talk about some of the most valuable experiences that you have had in your geotechnical engineering career and that have contributed to where you are today?
Which project stands out for you that had an impact on you and your geotechnical engineering career?
You are highly active on social media — why is that?
Lots of people say you are an influencer in the geotechnical engineering industry. Would you agree with that?
With adding the podcast to your platform, what are your thoughts on how it can be used in different ways?
What excites you today about geotechnical engineering?
Here Are Some of the Key Points Discussed About Geotechnical Engineering:
[Read more…] about TGEP 01: The Geotechnical Engineering Podcast Is Here to Serve You