Developing a Plan B When Giving Engineering Presentations is a guest post by Shoots Veis, P.E.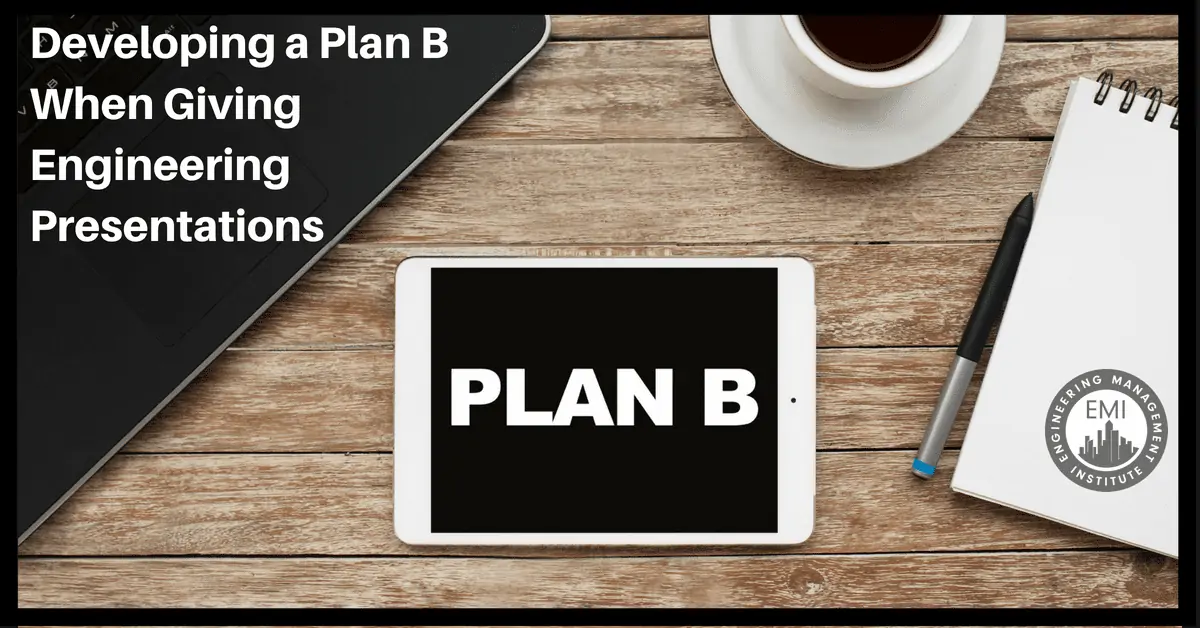 The mutter of the crowd begins to subdue as the moderator asks people to settle into their seats for the next engineering presentation.  After a brief intro, the presenter steps to the front of the room.  After a smooth speech introduction, the speaker is just going to his first slide when the projector light goes out.  While the projector's light is now dim, the look on the speaker's face resembles that of a deer in the headlights.
We have all seen something like this happen.  If you are unlucky, it has happened to you.  What happens next depends on your speech preparation.  If you included a Plan B as part of your speech preparation, then you can move on from the mishap with little disruption.  Most likely, you will impress the audience with your grasp of the subject matter and your ability to carry on without the projector.
[Read more…] about Developing a Plan B When Giving Engineering Presentations