Podcast: Play in new window | Download | Embed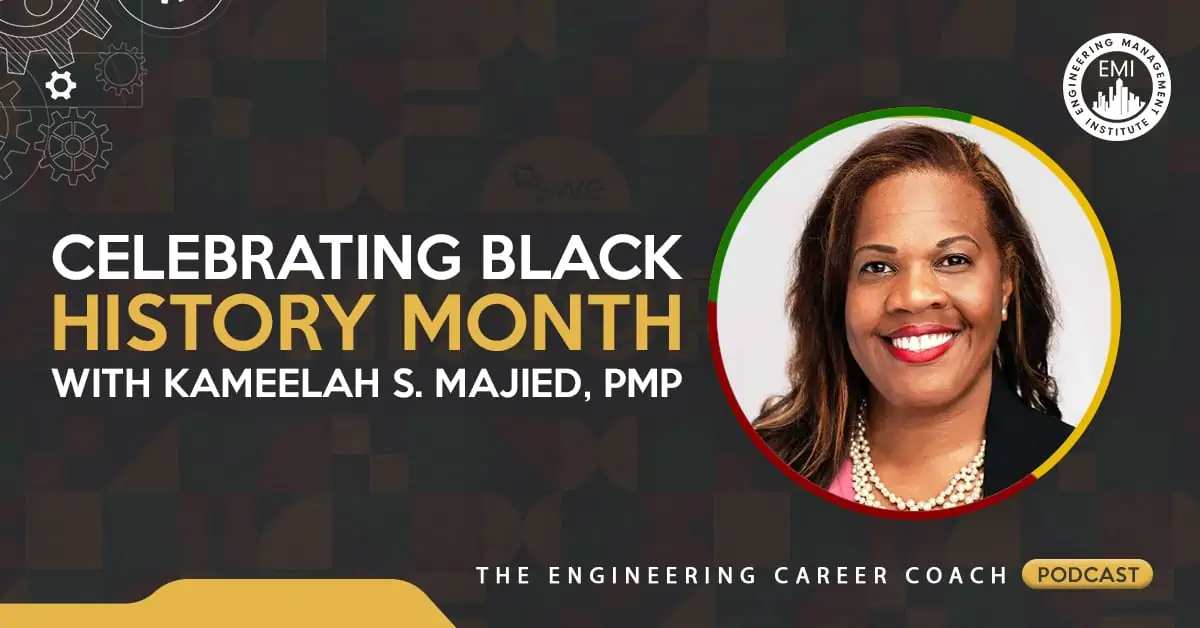 In this episode, and in honor of recognizing Black History Month, I talk to Kameelah Samar Majied, PMP, Associate Director and Diversity Champion at Merck about Black women in engineering and STEM.
Black History Month is an annual celebration of achievements by African Americans and a time for recognizing their central role in U.S. history. Also known as African American History Month, the event grew out of "Negro History Week," the brainchild of noted historian Carter G. Woodson and other prominent African Americans. Since 1976, every U.S. president has officially designated the month of February as Black History Month.
Engineering Quotes:


Here Are Some of the Key Points Discussed About Black History Month and  Women in Engineering and STEM:
[Read more…] about TECC 240: Celebrating Black History Month with Kameelah S. Majied, PMP