Podcast: Play in new window | Download | Embed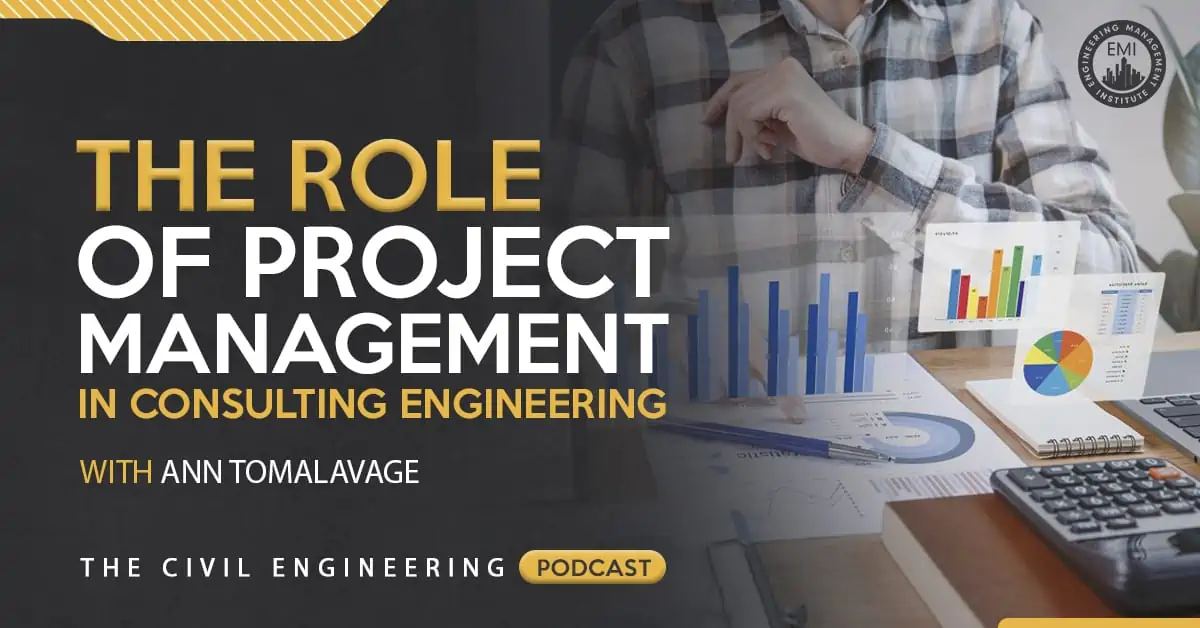 In this episode, I talk to Ann Tomalavage, PE, PMP, LEED AP, a licensed professional engineer who has spent the last 20+ years training engineering professionals on how to become great project managers. Ann talks about some of the key points to becoming a successful project manager, and she also discusses the role of project management in consulting engineering.
Engineering Quotes:

Here Are Some of the Questions I Ask Ann Tomalavage:
How did you get into project management training and how did you become so interested and passionate about the topic of project management?
What differences could an engineer expect when transitioning from a project engineer to a project manager role?
What made you decide to start a project management training course?
You recently talked at an ACEC event on project management; could you tell us about it and the feedback that you received from the audience?
What would you say is one of the biggest challenges for engineers in terms of making the transition to project management?
Here Are Some Key Points Discussed in This Episode About The Role of Project Management in Consulting Engineering:
[Read more…] about TCEP 137: The Role of Project Management in Consulting Engineering