Podcast: Play in new window | Download | Embed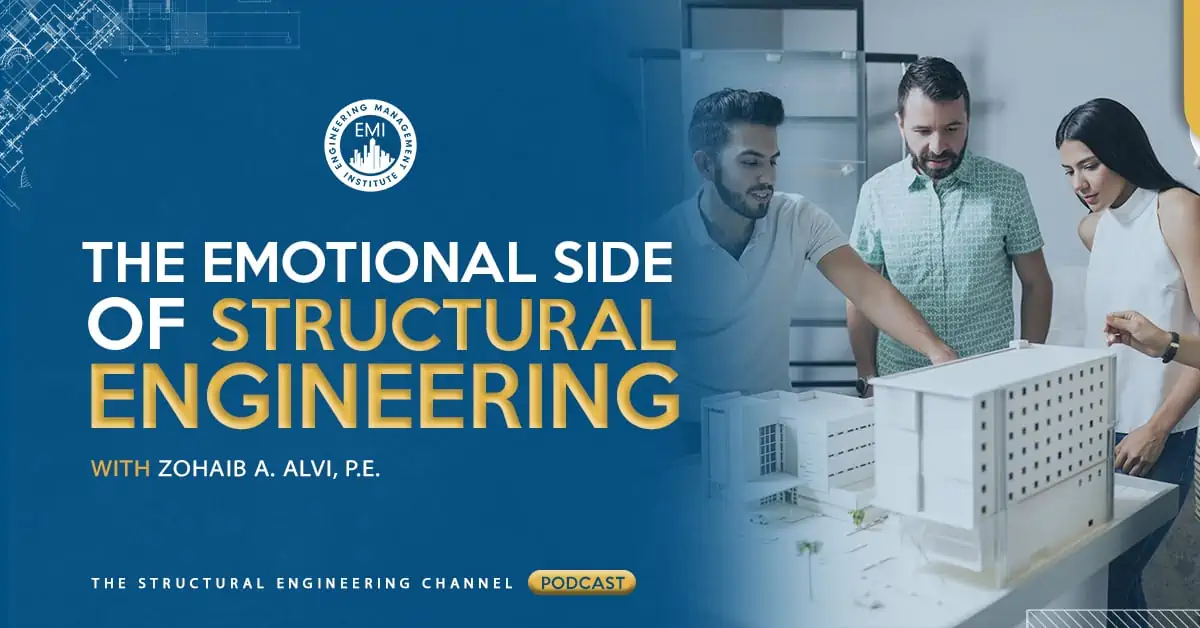 In episode 06 of The Structural Engineering Channel podcast, we talk to Zohaib Alvi, P.E. who is a civil, structural, and forensic engineer and principal of za/engineering. We talk about sustainability in structural engineering and more specifically about the emotional side of structural engineering and how important it is to embrace and understand it as an engineer.
Engineering Quotes:

Here Are Some of the Questions We Ask Zohaib in This Episode:
Where did your interest in sustainability come from?
In terms of policies, guidelines and regulations – has it been reflected in codes and guidelines in the recent history?
Can you give us an example of how resiliency needs to start with us?
How does smart technology play into all these trending issues?
Here Are Some of the Key Points Discussed About the Emotional Side of Structural Engineering
[Read more…] about TSEC 06: The Emotional Side of Structural Engineering