This is a guest blog by Nick Heim, P.E.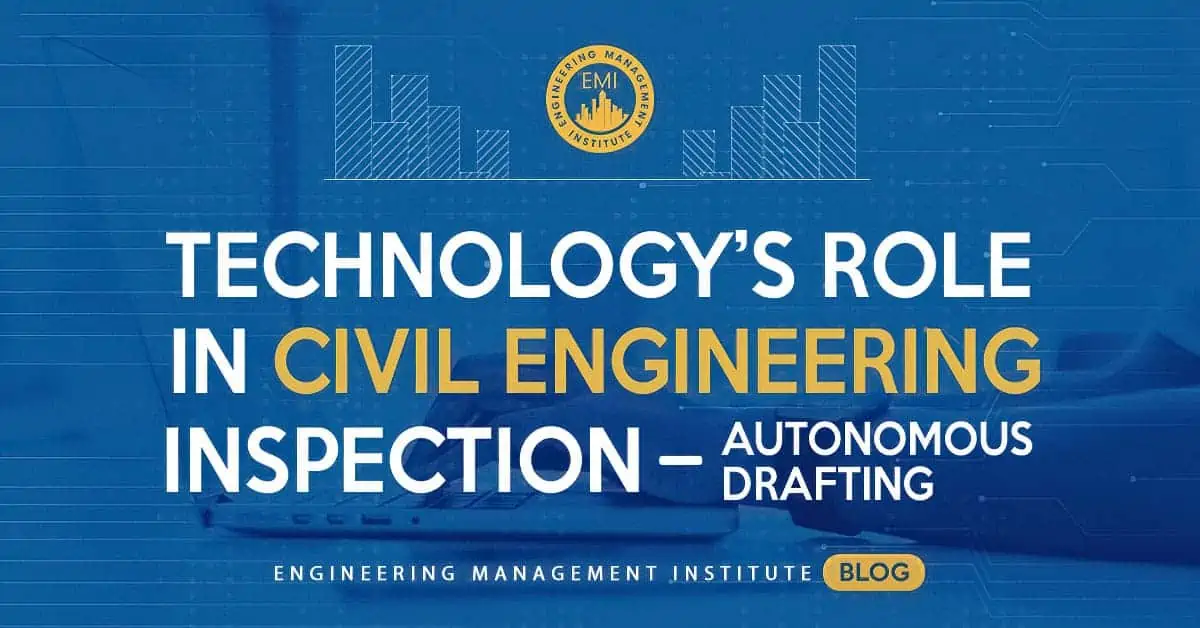 Civil engineers are designers and builders of everything related to infrastructure: roads, bridges, dams, ports, and many others. While new construction of any asset gets a lot of attention for several reasons, that asset must be maintained over its lifespan — and civil engineers play a critical role in the inspection of it. As the third in a multipart series on technology's role in civil engineering, I would like to talk about autonomous drafting and how it can improve your civil engineering inspections.
Note: The examples used in this month's article relate to parking structures, because that is what the author specializes in. The author's intent is that the technology showcased through these specific examples can be applied broadly to other civil engineering projects.
1. Inspection Drawing Creation
One of the first steps in any inspection is creating an accurate set of plans. Often, requests for existing drawings are not fulfilled, leaving us to create our own. This process is often very tedious and time-consuming due to the scale and repetitive nature of the tasks required.
To remove as much of this manual and laborious effort from your workflow as possible, consider use of software such as Airworks. Given inputs in the form of aerial imagery (Airworks also accepts three-dimensional data, but my experience was limited to 2D imagery), Airworks uses artificial intelligence to identify and autonomously draft common features of civil engineering projects.
Obtaining aerial imagery of your project site can be done in multiple ways, including:
[Read more…] about Technology's Role in Civil Engineering Inspection — Autonomous Drafting