Podcast: Play in new window | Download | Embed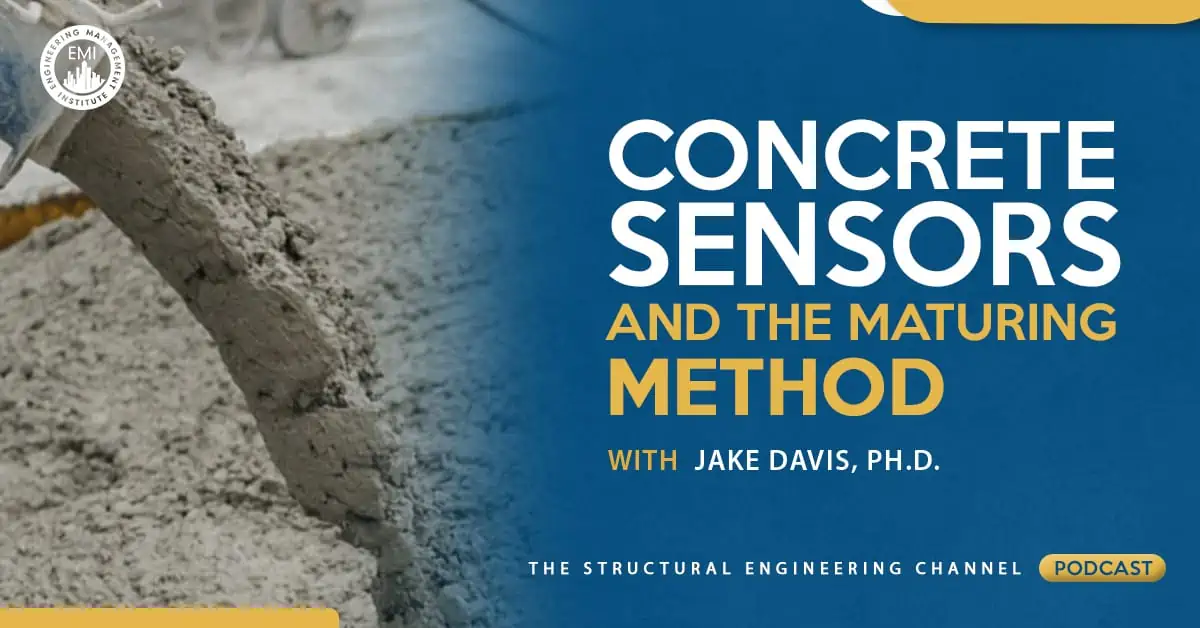 In this episode, we talk to Jake Davis, Ph.D., a scientist with extensive experience in clean environmental science and technology from Hilti Concrete Sensors in Hilti North America. He talks about concrete testing technology, concrete sensors, and discusses the maturity method.
Engineering Quotes:



Here Are Some of the Questions We Ask Jake:
What are concrete sensors, and how do they work?
When using these sensors, do you use real-time strength calculations instead of doing break testing?
What is the concrete maturity method?
How do concrete sensors supplement traditional concrete testing or monitoring methods?
How do you see maturity meters technology affecting the construction industry, and how might it evolve further?
On which project types is this technology most impactful?
How does maturity meters technology fit in with design code?
What makes implementing the maturity method an attractive solution to the project?
How has the adoption of these technologies and the maturity method happened over the years?
How do you see this technology affecting the structural industry currently, and how do you envision it evolving in the future?
Here Are Some of the Key Points Discussed About Concrete Sensors and the Maturing Method:
[Read more…] about TSEC 44: Concrete Sensors and the Maturing Method