Podcast: Play in new window | Download | Embed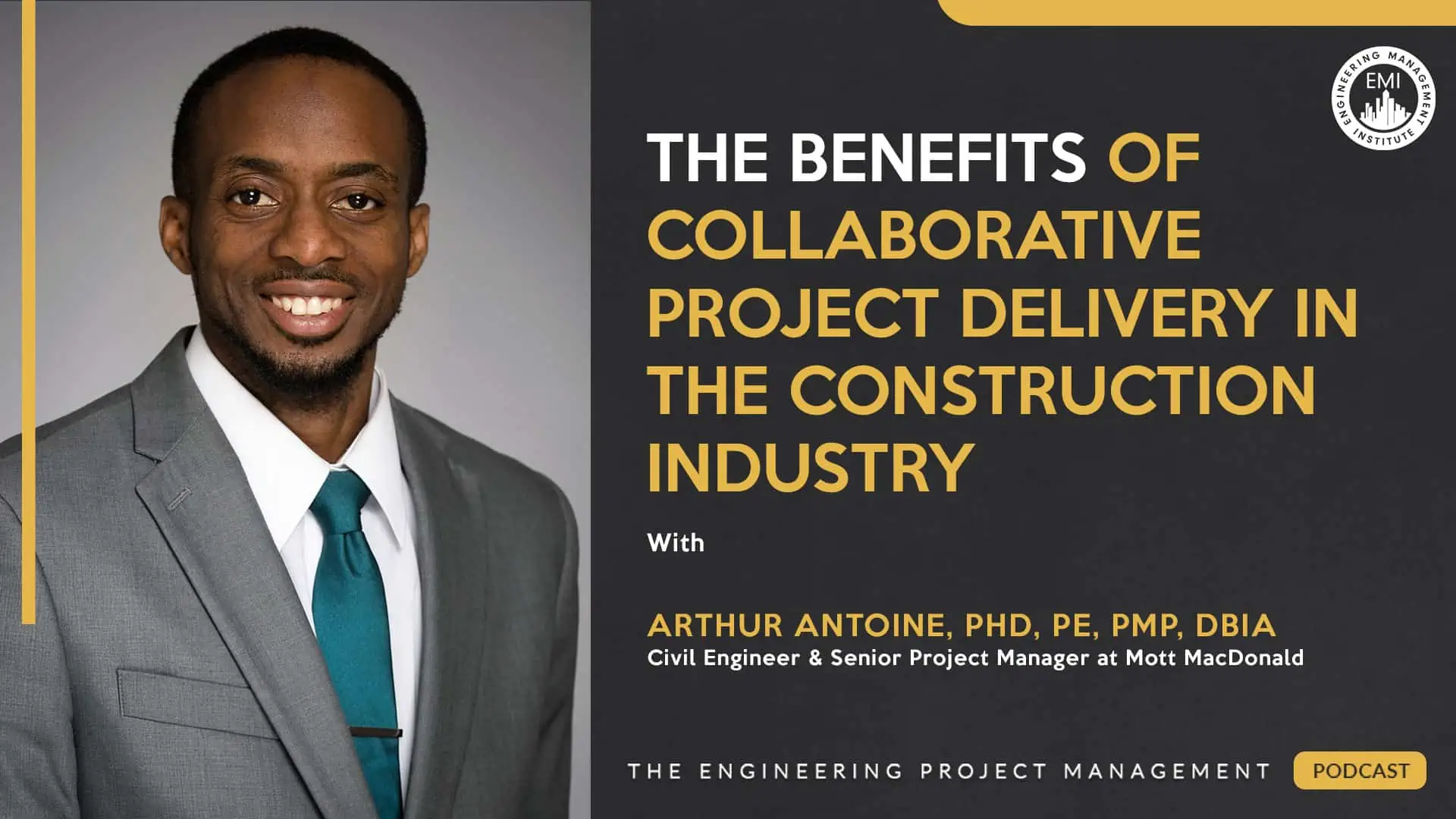 In this episode, I talk with Arthur Antoine, Ph.D., P.E., PMP, DBIA, a civil engineer and senior project manager at Mott MacDonald with over 20 years of experience in the construction and engineering industry, about the importance and benefits of collaborative project delivery. Arthur also sheds light on the key characteristics that encourage collaboration among project managers.
***The video version of this episode can be viewed here.***
Engineering Quotes:


Here Are Some of the Questions I Ask Arthur:
What was your experience getting your doctorate in construction management, and what advice do you have for others who are interested?
What advantages does collaborative project delivery bring to your table?
Can you provide further insights into the design and delivery method of the Construction Manager/General Contractor (CM/GC) in construction projects?
How does the traditional method of project delivery differ from non-traditional methods like CM/GC, and are there any other specific delivery methods that you utilize in your processes?
What key characteristics or recommendations would you suggest for individuals in your field to promote collaboration among their project team members effectively?
What cloud-based tools do you utilize to facilitate collaboration within your teams and streamline the workflow?
Can you provide insights into virtual design and construction, including its implementation at McDonald, and your experience utilizing these technologies?
Why is collaboration crucial for successful infrastructure projects with increased funding, and what are the risks if collaboration is not prioritized in effectively utilizing those funds?
Here Are Some Key Points Discussed in This Episode About the Benefits of Collaborative Project Delivery in the Construction Industry:
[Read more…] about TEPM 022: The Benefits of Collaborative Project Delivery in the Construction Industry