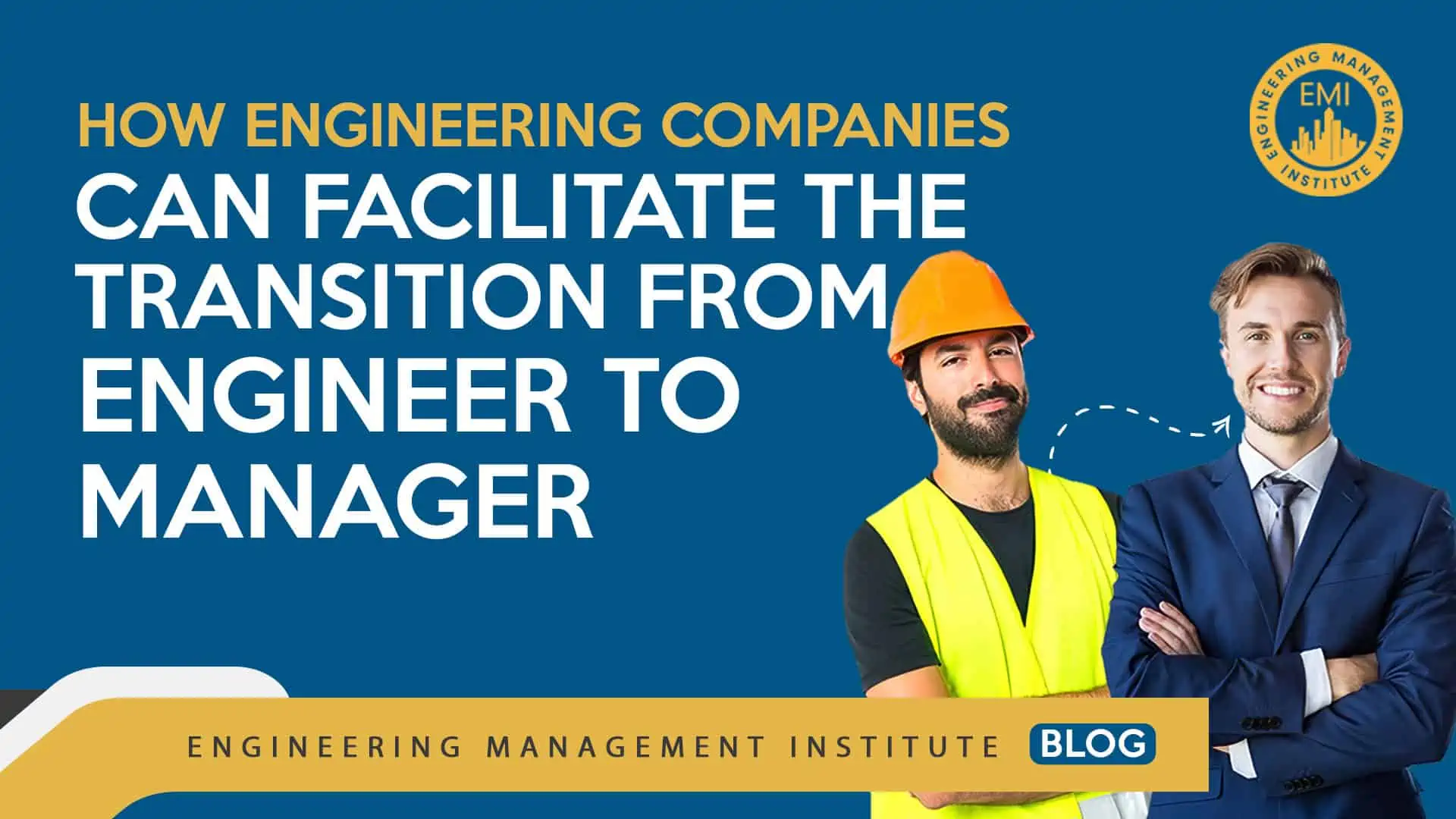 Image by creativeart on Freepik
Image by de luis_molinero on Freepik
Engineering companies are great at developing engineers. But what about the often natural transition of an engineer to an engineering manager? How can the organization help the engineer transition from the technical aspects of engineering to the soft aspects of management: the overall management of the project and the project team members, both internal and external?
Without a career path plan, the right organizational structure, training, and support from management, the young, aspiring engineering professional will most probably fail in his new managerial position(s).
In this article, I discuss the life cycle of an engineering manager and how engineering organizations can avoid stunting this cycle. I also provide five strategies that organizations can use to ensure they are setting up their engineering professionals to become the best engineering managers they can be.
"Before you become a leader, success is all about growing yourself. After you become a leader, success is about growing others." ~ Jack Welch
The Life Cycle of an Engineering Manager
Most engineering professionals begin their careers learning the technical side of their specific discipline. They spend most of their time doing calculations through complex spreadsheets or intricate software packages.
By the end of their first few years, they can often run calculations in their sleep and are well versed in the guidelines or processes for the technical aspects of their projects. They may even have obtained a master's degree on the same topics over those first few years as well.
As they progress, their company sees this technical expertise and gives them more technical responsibilities and, ultimately, one project to manage. Congratulations — you are now a project manager! That may mean different things in different organizations, but nonetheless, this individual now has responsibilities in addition to those calculations and other technical responsibilities.
Fast forward a few years and the same engineer, who is now managing multiple projects, gets promoted to engineering manager and is now managing a team of engineers and other technical professionals. Now things really get interesting. Not only does the engineer have to juggle different projects, but they now have to deal with the most variable organizational component of all — PEOPLE!
Where they go from here is a direct reflection of how their organization prepared them for this transition. Rewinding for a moment, there were actually two key transitions that I mentioned through this life cycle:
Transition #1: Project engineer to project manager (managing projects)
Transition #2: Project manager to engineering manager (managing people)
The ability for engineering professionals to excel through these transitions, in my opinion, is directly related to how well their companies have prepared them for each transition.
Here Are 5 Actions Your Organization Can Take to Help Engineering Professionals Handle Management Transitions and Become Great Managers and Powerful Leaders
Provide your younger professionals with a mentor, but not just any mentor — one who is a leader in the protege's field and who can provide the right type of guidance. This mentor should already be an effective manager or leader in the same field that the younger engineer is aspiring to manage; in this way, the younger engineer can seek very specific management advice from the mentor. Otherwise, you may be wasting both parties' time as management in different engineering fields can require vastly different responsibilities.
Have them present or engage in real-life project situations for managers that matter. Think about the things that an engineering manager has to do on a regular basis and put your aspiring managers in positions to do those things as often as possible. There is no better way than learning on the job.
Ask your new and aspiring managers what managerial skills they feel they need to improve on. You might even do an assessment or survey to find out which skills they are weak in. Assess as many new or aspiring managers in your firm as possible. Then, and only then, should you provide them with the training needed. This will ensure that the organization gains the best return on the training investment and properly cultivates effective managers and leaders in the long run.
Provide both project management and soft skills (people skills, communication, building relationships, engaging people) training that will transfer back to the job. Very few engineering organizations do this effectively. When delivering training to engineers, provide them with a framework that they can use to apply what they've learned on the job. Otherwise, they will go to said training, be given a ton of information, and not have the time or tools to integrate the new content/skills into their job responsibilities. (Trust me on this — I can't tell you how many project management training binders I put on my shelf as an engineer, only to never open them again after the training.)
Have them shadow their own managers as much as possible when you are getting ready to promote them. Whether it be meetings or important phone calls, have these aspiring engineering managers listen, observe, take notes, and determine strategies that might work for them, so when it's their turn, they are ready! There is no excuse not to have your professionals perform this shadowing exercise. While it may cost you some of their time, the lessons they learn will be invaluable and will greatly increase their odds of success as managers.
Please share any experiences or strategies in the comments below on strategies you can add to these five that have been helpful in your organization's leadership development practices.
At the Engineering Management Institute, we help engineering companies cultivate well-rounded managers and leaders through effective professional development programs. Our Engineering Management Accelerator and Project Management Accelerator online interactive workshops provide project and people management skills training in a very accountable way for engineering professionals. Our next sessions are in Q1 2023 that you can check out here.
If you're interested in enrolling some of your managers or aspiring managers, please contact our office at 800 920 4007. We also offer our Engineering Management Training Needs Assessment as an inexpensive first step in deciding on how to maximize your training spend and your people.
This article was originally posted on LinkedIn here.
Please leave your comments, feedback or questions in the section below on strategies that have been helpful in your organization's leadership development practices.
Anthony Fasano, PE, LEED AP
Engineering Management Institute
Author of Engineer Your Own Success