Podcast: Play in new window | Download | Embed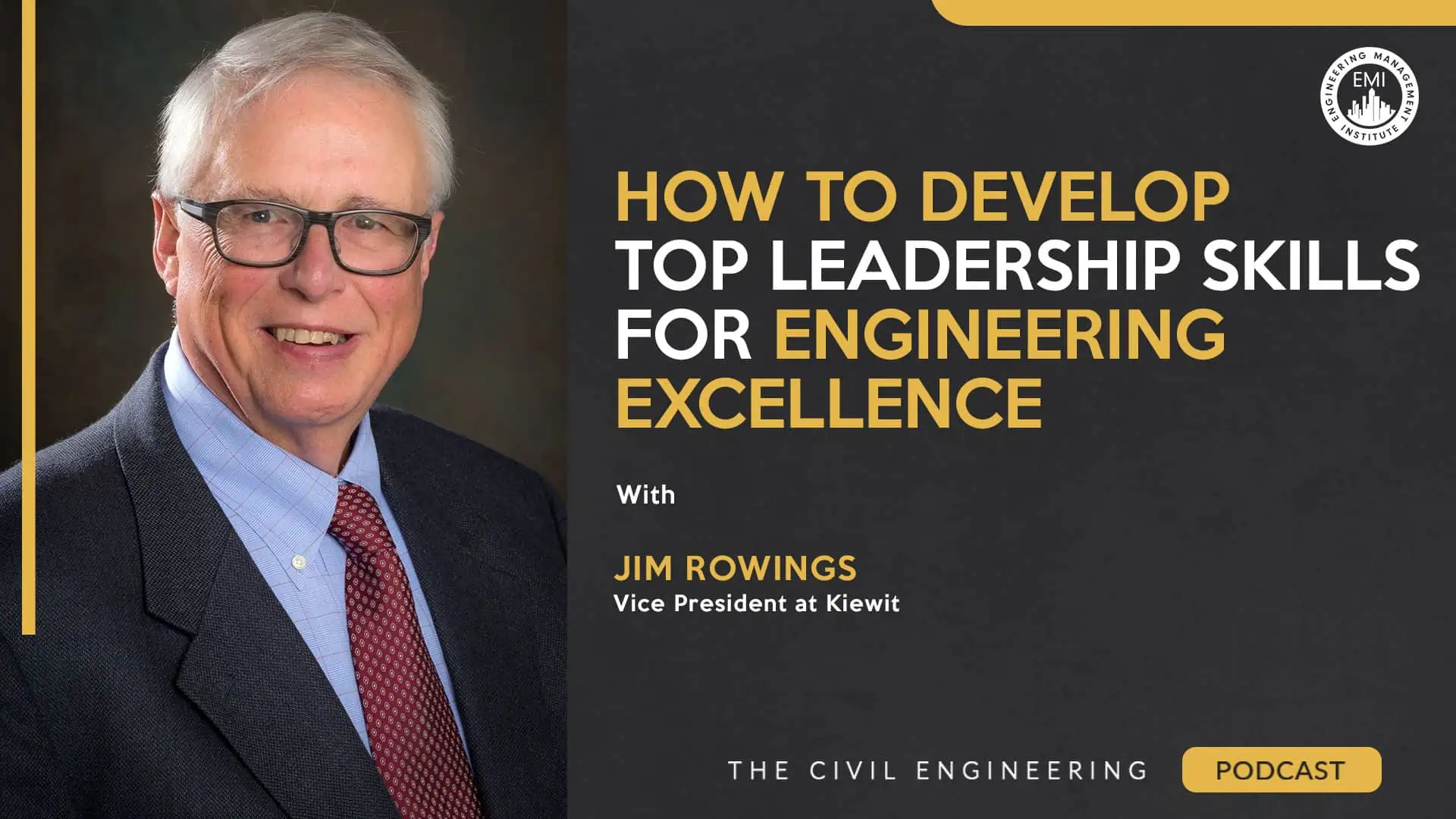 In this episode, I talk with Jim Rowings, vice president at Kiewit, about developing top leadership skills for engineers in the design and construction field, and the vital role that leadership qualities play in the journey of all engineers.
***The video version of this episode can be viewed here.***
Engineering Quotes:


Here Are Some of the Questions I Ask Jim:
Did gaining experience before choosing a master's degree help you decide the direction you wanted to pursue?
Can you describe your early field experiences, the difficulties you faced as a new engineer, and the strategies you employed to enhance your self-assurance?
Could you describe your mentoring experiences and offer insights into how we can enhance accessibility to mentoring for younger professionals?
Could you share your personal experience in navigating the balance between your technical expertise, including research and education, and your development of leadership skills?
How have your leadership skills influenced your career advancement and your effectiveness in leading teams within your various roles?
Here Are Some Key Points Discussed in This Episode About How to Develop Top Leadership Skills for Engineering Excellence:
[Read more…] about TCEP 244: How to Develop Top Leadership Skills for Engineering Excellence