Podcast: Play in new window | Download | Embed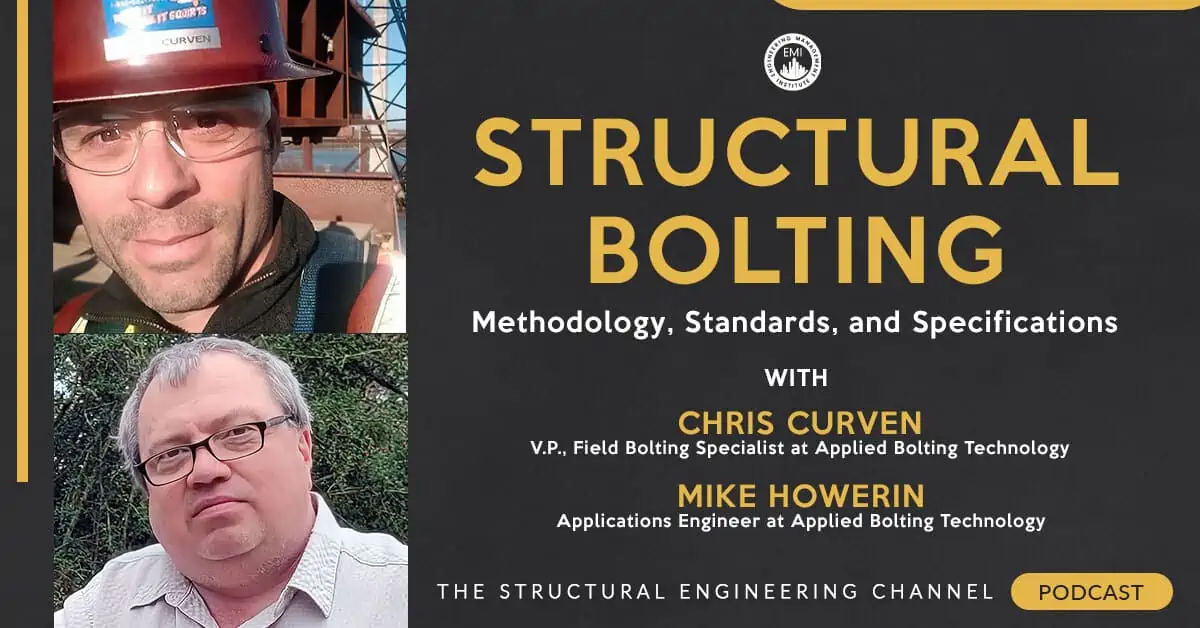 In this episode, we talk to Chris Curven and Mike Howerin from Applied Bolting Technology about structural bolting methodology, standards, and specifications, and more specifically how to torque different bolts to get the desired tension needed. You can view the video version of this episode here.
Engineering Quotes:


Here Are Some of the Questions We Ask Chris and Mike:
What Is Structural Bolting Methodology?
What is the difference between torque and tension?
The United States construction code (AISC/RCSC) has not allowed a standardized torque value for a structural bolt since 1953. However, you believe that there is still a predominant way to install structural bolts. What is that way?
What are some of the structural bolting standards and specifications that engineers should be aware of?
Where can structural engineers learn more about how to tighten a bolt properly, according to code, to assure a structure's design integrity and purpose?
Do you have any advice for engineers when working on projects?
Here Are Some of the Key Points Discussed About Structural Bolting Methodology, Standards, and Specifications:
[Read more…] about TSEC 88: Structural Bolting Methodology, Standards, and Specifications