Podcast: Play in new window | Download | Embed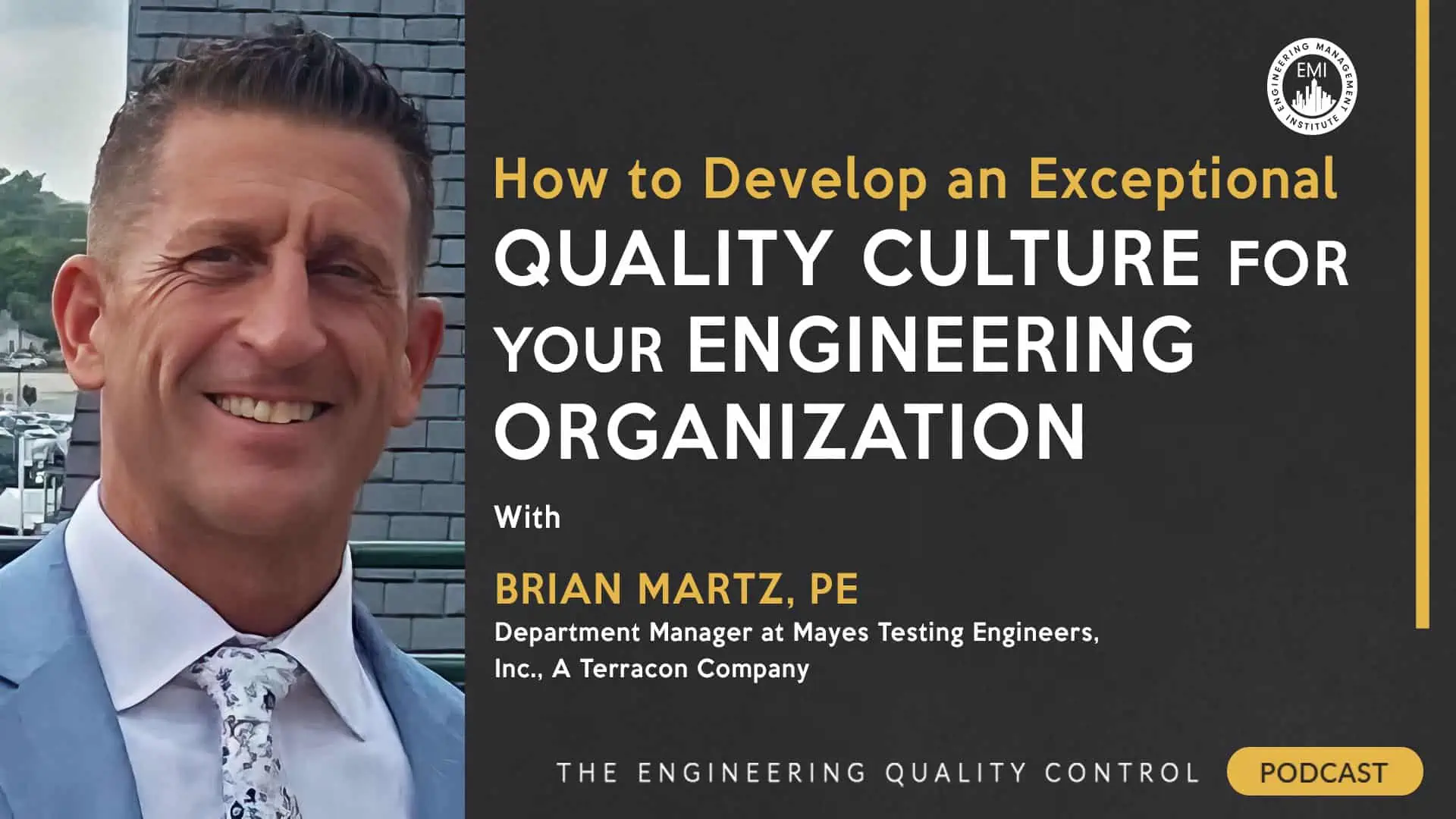 In this episode, we talk to Brian Martz, P.E., a department manager at Mayes Testing Engineers, Inc., a Terracon Company, about the keys to developing an exceptional quality culture within your organization.
Engineering Quotes:


Here Are Some of the Questions We Ask Brian:
What is quality culture?
Why do construction and engineering firms need a good-quality culture?
How can engineers convince their organization that a quality program is necessary or needs to be improved?
How can engineers convince their firms to adopt a quality culture?
Do you have any advice for engineers and engineering leaders on how they can create a strong quality culture within their organization?
Here Are Some Key Points Discussed in This Episode About How to Develop an Exceptional Quality Culture for Your Engineering Organization:
[Read more…] about TEQC 24: How to Develop an Exceptional Quality Culture for Your Engineering Organization