Podcast: Play in new window | Download | Embed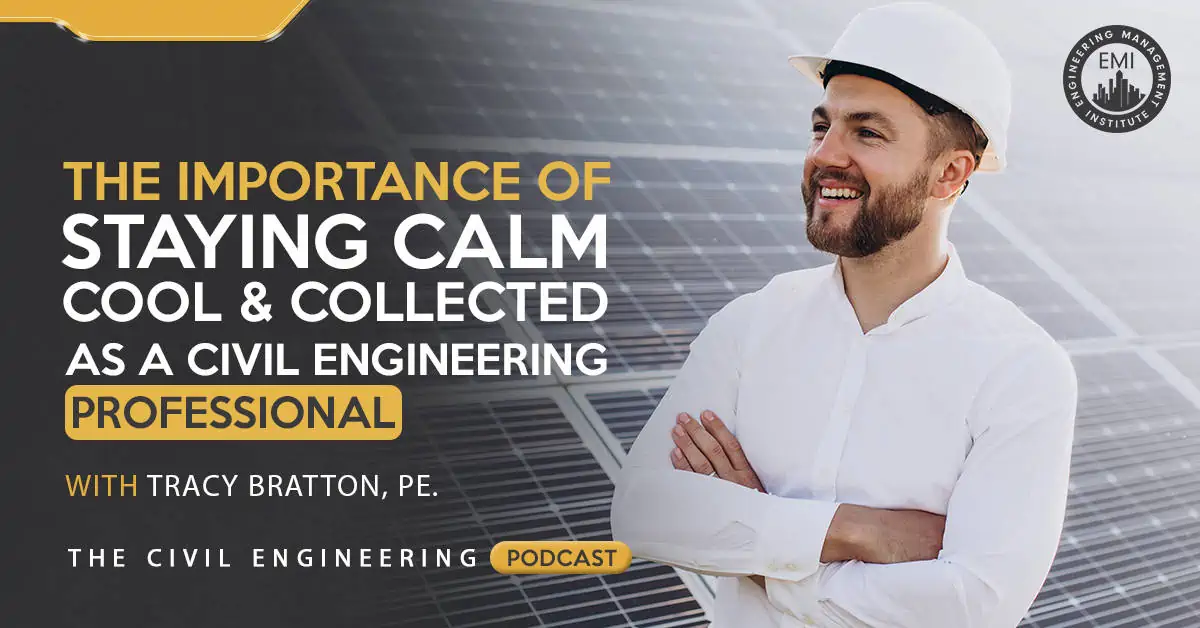 In episode 117 of The Civil Engineering Podcast, I visit with Tracy Bratton, PE.  who is the Land Development Division Manager at Doucet & Associates, based in Austin Texas. We talk about the importance of staying calm, cool, and collected as a civil engineering professional. We also talk about the role that sound technical experience plays in an engineer's confidence level as well as the ability to manage projects.
Engineering Quotes:


Here Are Some of the Questions I Ask Tracy:
Tell us about your career journey.
Tell us about the time you spend in Venezuela.
When you started working in Land Development, was it something that you initially liked doing?
Talk about the importance of having sound technical knowledge in your field in order to become a successful manager.
What are some of the things you learned about managing teams in different locations?
Here Are Some Key Points Discussed in This Episode About Staying Calm, Cool, and Collected as a Civil Engineering Professional:
[Read more…] about TCEP 117: The Importance of Staying Calm, Cool, and Collected as a Civil Engineering Professional