This is a guest blog by

Gina Covarrubias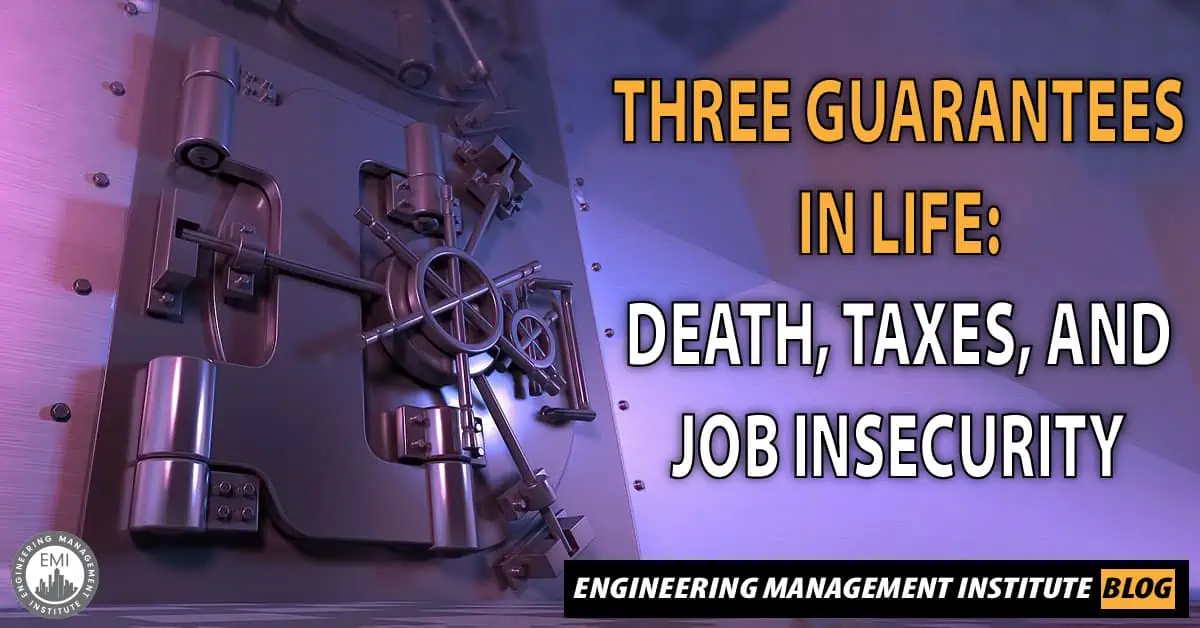 According to careertrend.com, job security is defined as "a sense of assurance that you will remain employed for the foreseeable future – or at the very least, until you decide that you are going to move on. Job security means you are confident that your employer will keep you on board, regardless of the forces that affect the business." 
Modern Job 
Ins
ecurity
Back in the day, long ago, people loyally worked at the same establishment for years at a time. In many industries, climbing the ladder was not required to earn a living wage or a plethora of benefits. Jobs seemed, for the most part, secure. 
It is true many jobs and employers have morphed since then, but some employees have not. There are folks out there who believe in the idea of modern job security. Do you believe the route to elevated job security includes hard work, impactful results, and pleasing your management? 
If this is you, even a little bit, I am thankful you found this article! 
[Read more…] about Three Guarantees in Life: Death, Taxes, and Job Insecurity