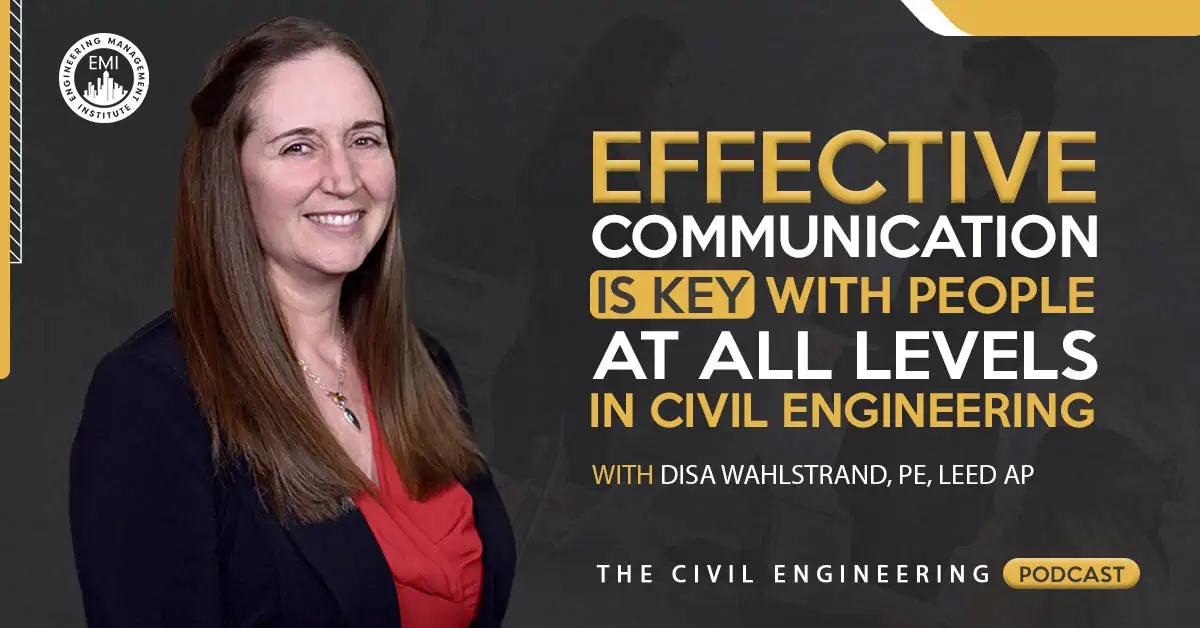 In this episode of The Civil Engineering Podcast, our tenth episode in our Women in Civil Engineering series, I talk to Disa Wahlstrand, PE, LEED AP, who is a vice president of municipal services and water resources operations for Ayres in Wisconsin. We will be talking about engineering in STEM, big picture mindsets, and why communication is key in multidisciplinary teams.
Engineering Quotes:


Here Are Some of the Questions I Ask Disa:
How can we influence the attitudes of students, especially females, about engineering and STEM in general?

Why do you enjoy doing campus planning?

Can you talk to us about your experience being a vice president in a mid-sized company?

What can you share with civil engineers out there about transitioning into their careers?

Why would you say communication is key for civil engineers?
Here Are Some Key Points Discussed in This Episode About Why Effective Communication Is Key for Civil Engineers:
[Read more…] about TCEP 135: Effective Communication Is Key With People at All Levels in Civil Engineering