Podcast: Play in new window | Download | Embed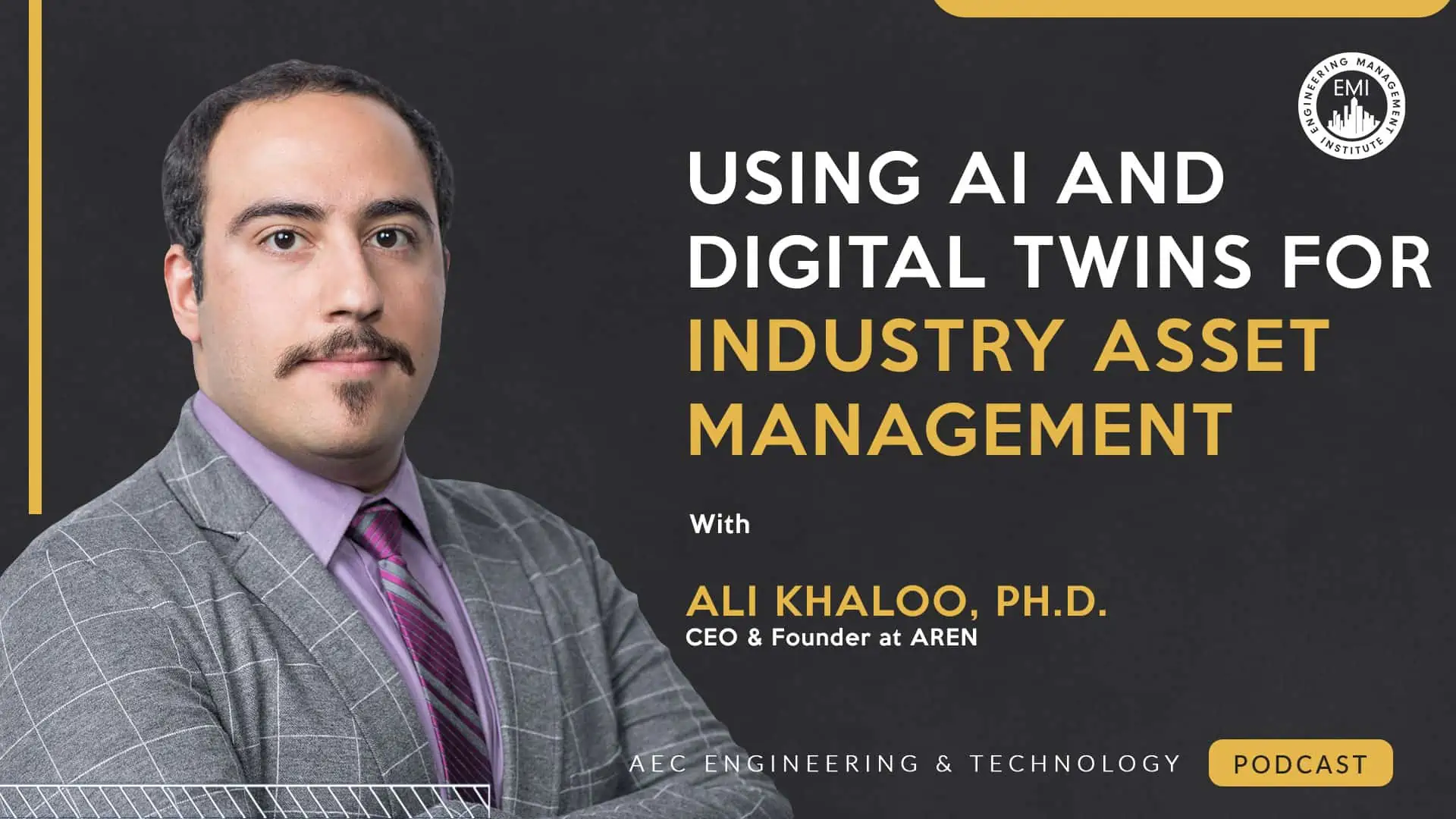 In this episode, I talk to Dr. Ali Khaloo, Ph.D., the CEO and co-founder of Aren, about what digital twins are, how you can bring digital twins and artificial intelligence to infrastructure asset management, and whether or not he thinks AI will one day replace engineers.
Engineering Quotes:


Here Are Some of the Questions I Ask Ali:
What are digital twins and how do they work in asset management?
How can digital twin technology improve the operation and maintenance (O&M) process?
What are some of the challenges and risks associated with using digital twins and AI in asset management?
How can asset management firms use AI for data analytics?
What are some of the things professionals in the AEC industry can do to encourage the use of digital twins and AI at the firms they work for?
What do you say to people who are concerned that new technologies will be replacing them?
What advice would you like to give our listeners?
Here Are Some Key Points Discussed in This Episode About Using AI and Digital Twins for Industry Asset Management:
[Read more…] about AECT 009: Using AI and Digital Twins for Industry Asset Management