Podcast: Play in new window | Download | Embed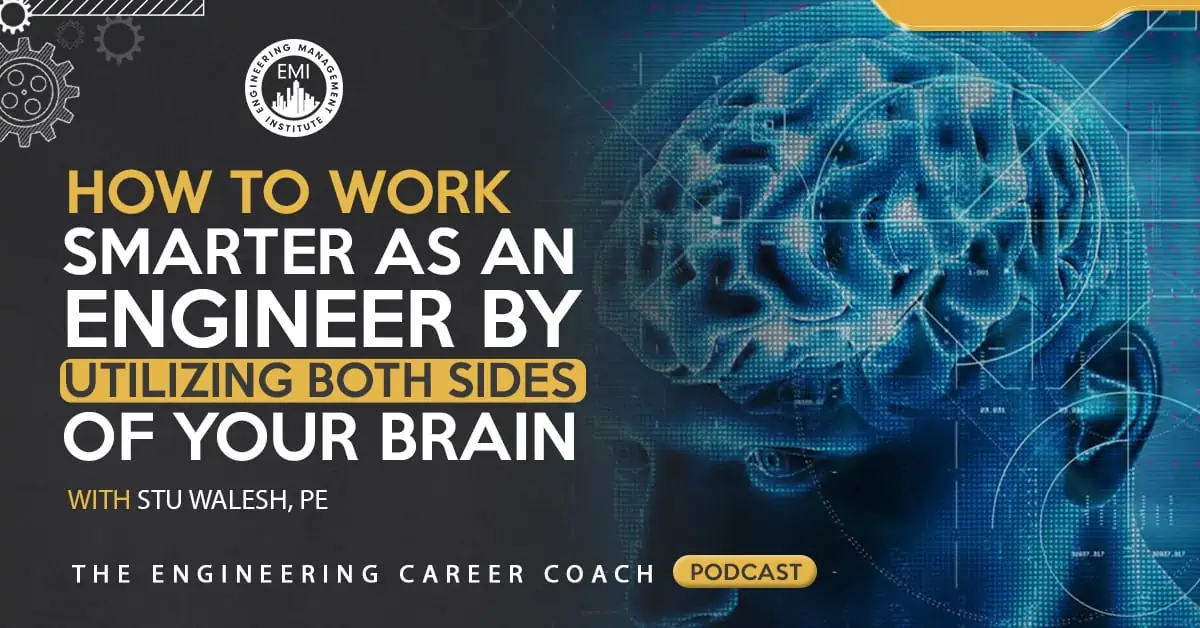 In this session of The Engineering Career Coach Podcast, I interview Stu Walesh, PE, an independent consultant who provides management, engineering, and education/training services to private, public, academic, and volunteer organizations. Our discussion is focused on how engineers can utilize the right sides of their brains to become better rounded. The content comes from a book Stu is currently writing entitled Creativity and Innovation for Engineers, which will be published by Pearson Prentice Hall.
Most engineers lean heavily on the left (or analytical) side of the brain. During this session, Stu explains why it is important to also utilize the right (or creative) side of the brain and gives tips for doing so.
"Think left and think right and think low and think high. Oh, the thinks you can think up if only you try!" – Dr. Seuss
The career-changing tip at the end of the show will discuss four "C"s to help you make change and create new habits: competence, communication, conscience, and creativity.
Listen to this session and learn: [Read more…] about TECC 019: The Engineering Career Coach Podcast – How to Work Smarter as an Engineer by Utilizing Both Sides of Your Brain