Podcast: Play in new window | Download | Embed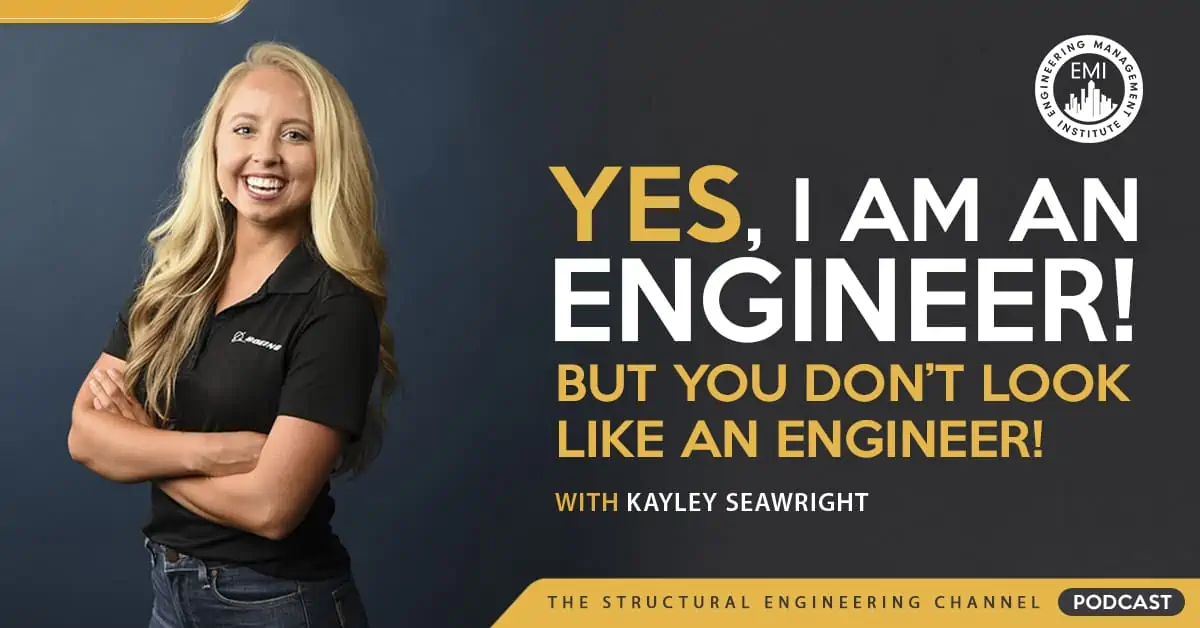 In episode 25 of The Structural Engineering Podcast, we talk to Kayley Seawright, an aeromechanics structural analyst. Kayley talks about her career journey and provides some great advice to our listeners on how they should never give up on their dreams no matter how people may perceive them — and especially when people tell them they don't look like an engineer.
Engineering Quotes:



Here Are Some of the Questions We Ask Kayley in This Episode:
You were the 2013 student body president at Clemson. You do not often hear of engineers holding that position. Tell us about how you obtained it.
EMI originally found you through an article on a website called Vision Balm that talked about how some (or many) people told you that you didn't look like an engineer. Can you talk about the effect this has had on you and your career?
How has saying "yes" to opportunities and finding a way to make opportunities work affected your career as an engineer?
COVID-19 has drastically changed our lives and our careers. How has it impacted you and how do you see it impacting your job or career long term?
Please tell us about your journey as a Disney Performer.
Our listeners are mostly engineers working on structural projects. Can you share any career advice with them that might be helpful in their career journey?
Here Are Some of the Key Points Discussed in This Episode:
[Read more…] about TSEC 25: Yes, I Am an Engineer! But You Don't Look Like an Engineer!