Podcast: Play in new window | Download | Embed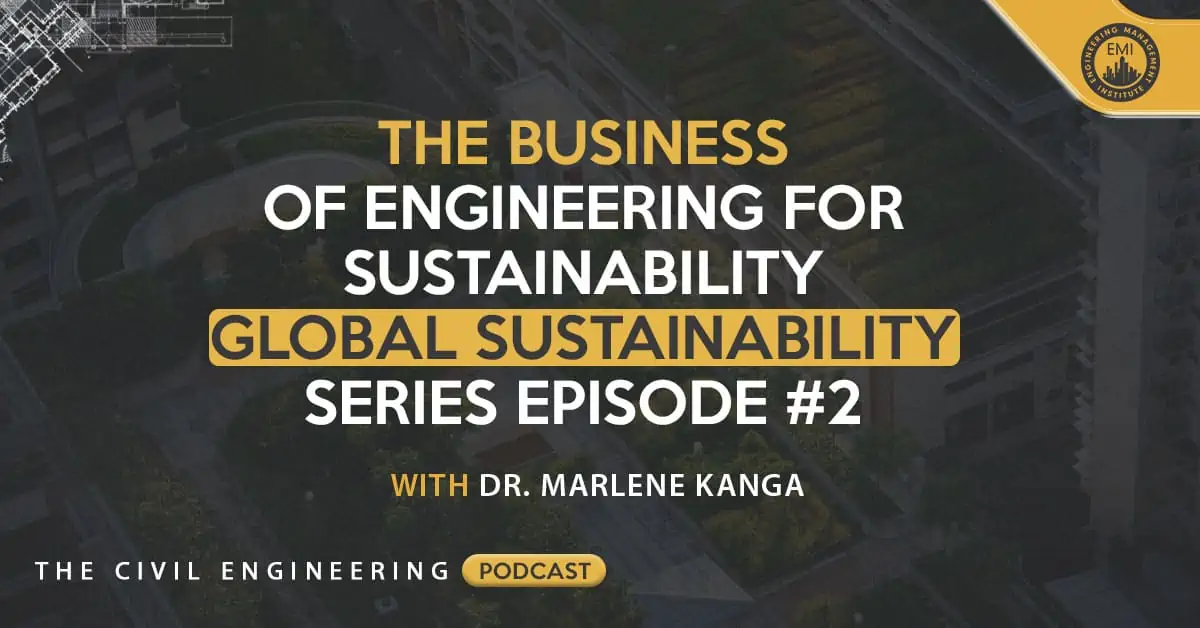 In episode 99 of The Civil Engineering Podcast, I talk with Dr. Marlene Kanga, who is the current President of the World Federation of Engineering Organizations (WFEO) about the business of engineering for sustainability. This is the second episode in a 3-part special global sustainability series that will both introduce you to and focus on the Global Engineering Congress 2018, taking place October 22nd through 26th in London at the Institution of Civil Engineering's (ICE) Headquarters.
Here are some of the questions I ask Dr. Kanga in this global sustainability episode:
This is the Federation's 50th anniversary — what does this mean to you both professionally and personally?
What was it that drew you to WFEO and has kept you so actively involved over the years?
As WFEO encourages national and international members to collaborate in their contributions to solving global problems, what role do you see diversity playing in this effort?
Why is the WFEO event important to the civil engineering profession, and what do you think should be one of the main takeaways from this event?
What do you feel requires the immediate attention of the engineering profession's resources to attack and to solve?
Who are the typical attendees at one of these Global Engineering Congress events?  What advice can you provide on how a participant should best prepare to come ready to actively participate in the event?
We've been talking about the sustainable development goals, what other roles does WFEO play on behalf of the engineering profession?
How do you keep your professional diary straight and know where to focus your mental energies?
Engineering Quotes:



Here are some key points discussed in this global sustainability episode:
[Read more…] about TCEP 099: The Business of Engineering for Sustainability – Global Sustainability Series Episode #2