Podcast: Play in new window | Download | Embed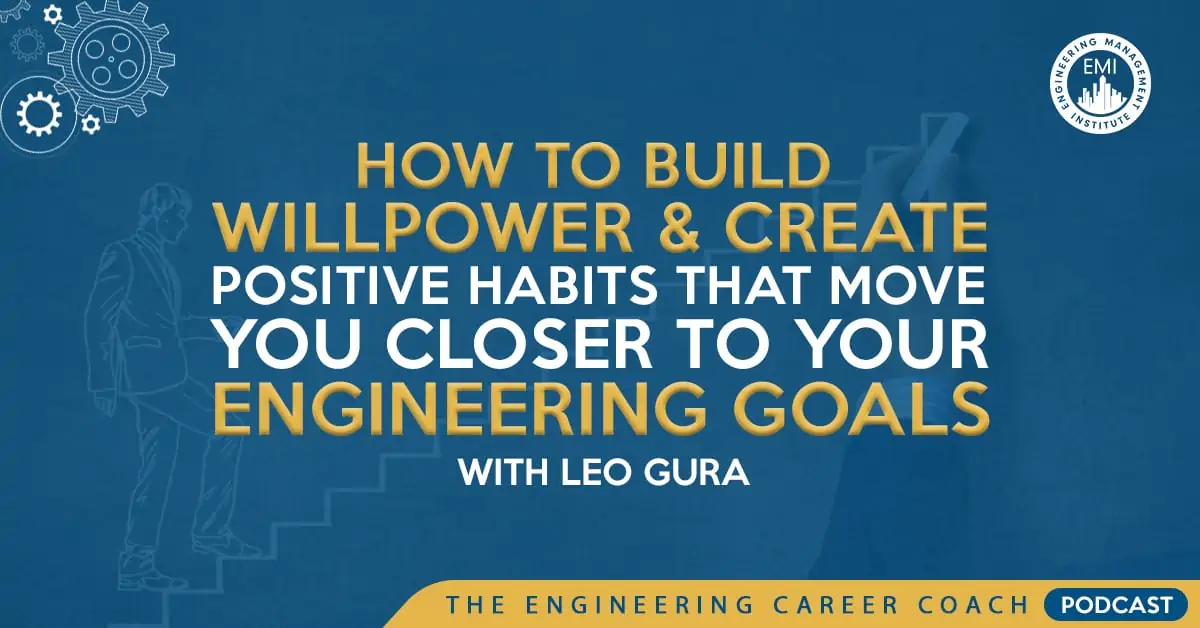 In this session of The Engineering Career Coach Podcast, I am going to provide you with specific steps for building your willpower and creating positive habits with my guest Leo Gura, who is a personal development expert and has over 200 videos on YouTube.
"When you control your thoughts, you control your mind. When you control your mind, you control your life. And once you're in the state of being in total control of your life, you become the master of your destiny." – Robin Sharma, from The Monk Who Sold His Ferrari
The Take Action Today segment of the show will help you to convince yourself to start making changes in your life to build strong willpower.
In today's show, I interview Leo Gura of Actualized.org. He has posted hundreds of videos on personal development topics. He struggled earlier on in his life, which led him to read hundreds of personal development books and spend over a hundred thousand dollars on personal development materials. He has taken the information from these materials, improved his behavioral patterns, and put all his results into his videos.
Listen to this session and learn: [Read more…] about TECC 30: The Engineering Career Coach Podcast – How to Build Willpower and Create Positive Habits that Move You Closer to Your Engineering Goals with Leo Gura