Podcast: Play in new window | Download | Embed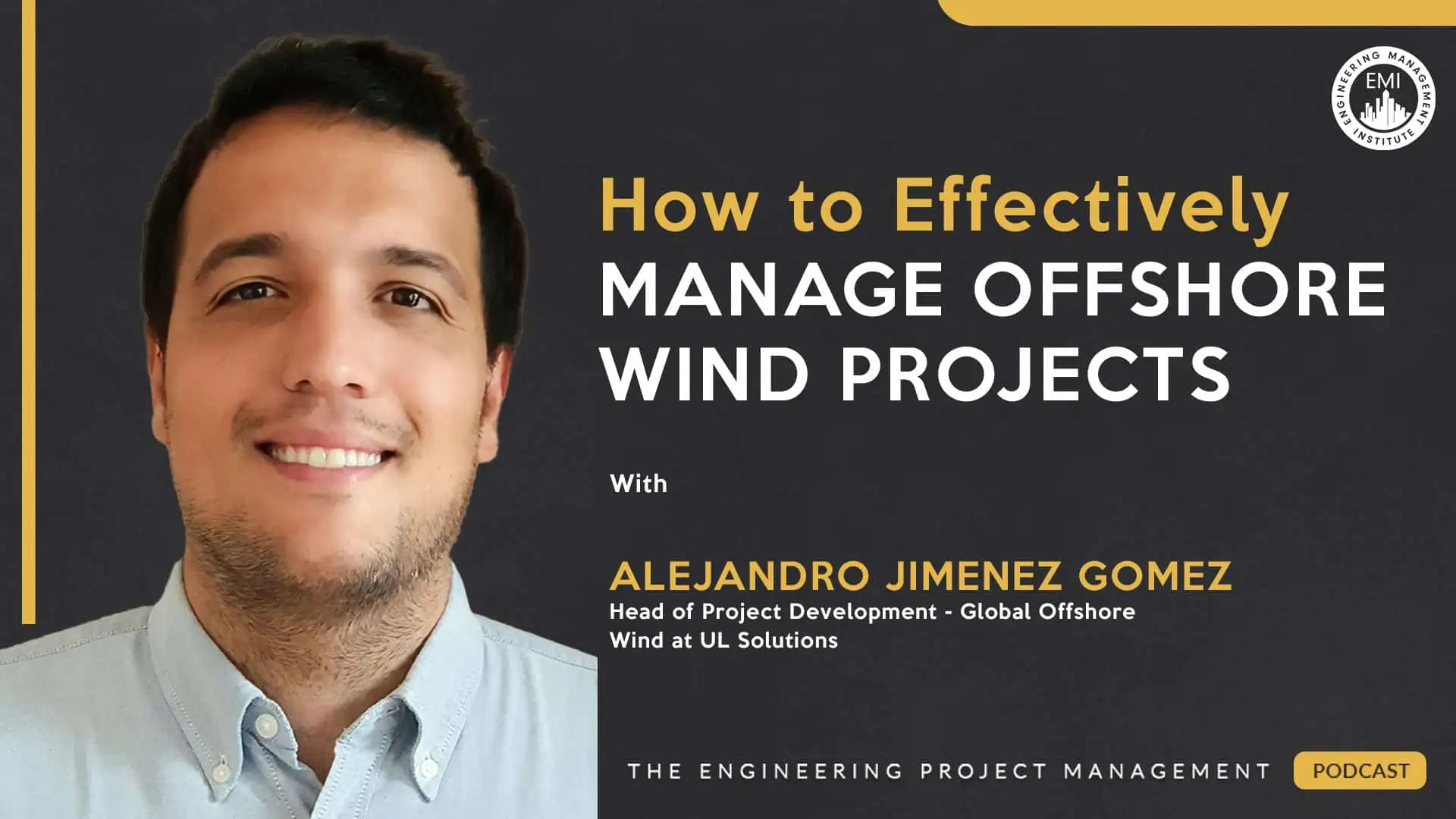 In this episode, I talk to Alejandro Jimenez Gomez, the Head of Project Development for Global Offshore Wind projects at UL Solutions, about how he manages offshore wind projects, and what some of the current and future risks are for this industry.
Engineering Quotes:


Here Are Some of the Questions I Ask Alejandro:
Can you briefly explain what offshore wind projects entail?
What are some of the current risks in the offshore wind industry?
What are some of the challenges you have faced as a PM in the industry?
What recommendations do you have for someone working on projects similar to yours to build and grow their careers?
What do you think the future holds for the offshore wind industry?
How can engineers become more involved in offshore wind projects?
Are there any other points that you would like to make regarding project management in the offshore wind industry?
Here Are Some Key Points Discussed in This Episode About How to Effectively Manage Offshore Wind Projects:
[Read more…] about TEPM 10: How to Effectively Manage Offshore Wind Projects