Podcast: Play in new window | Download | Embed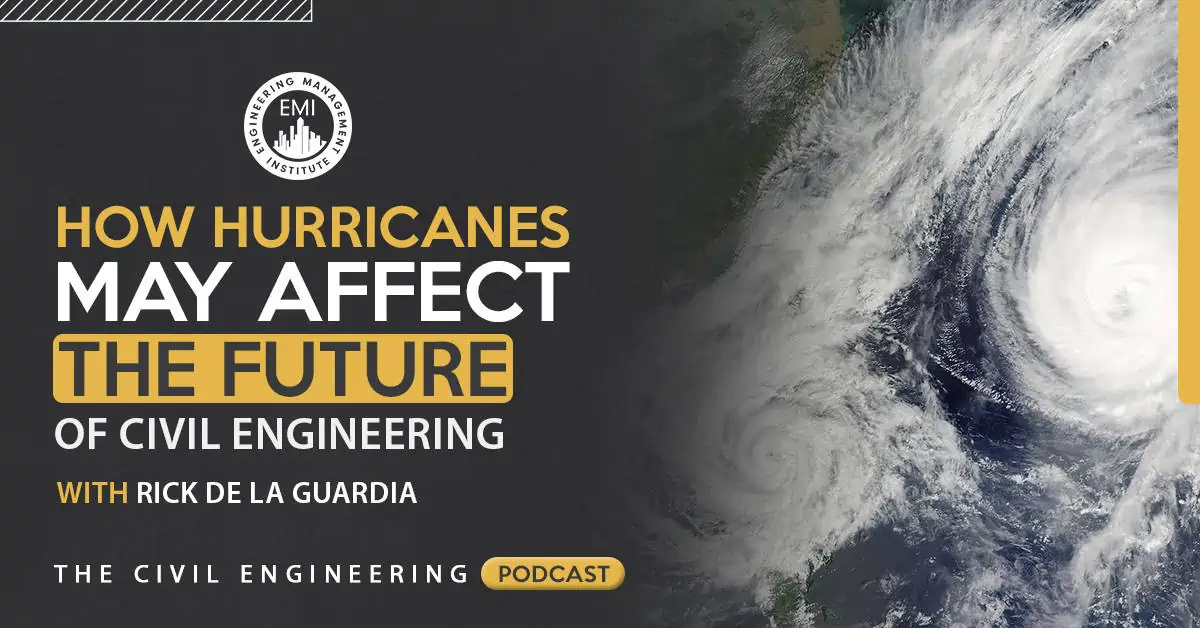 In episode 068 of The Civil Engineering Podcast, I talk with Rick De La Guardia about how hurricanes may affect the future of the civil engineering industry.
Here are some of the questions I ask Rick:
Explain the work you do and how you became familiar with hurricanes?
What is a hurricane, and from an engineering perspective when should we really worry about a hurricane?
Why are we seeing more hurricanes and how will the frequency of hurricanes change the way civil engineers, design projects?
Can you do some kind of retrofitting to a building to protect it against the weather?
Do you foresee any kind of change or added educational requirements for civil engineers that want to work in hurricane-prone regions?
Engineering Quotes:




Here are some key points discussed on how hurricanes may affect the future of civil engineering:
[Read more…] about TCEP 068: How Hurricanes may Affect the Future of Civil Engineering