Podcast: Play in new window | Download | Embed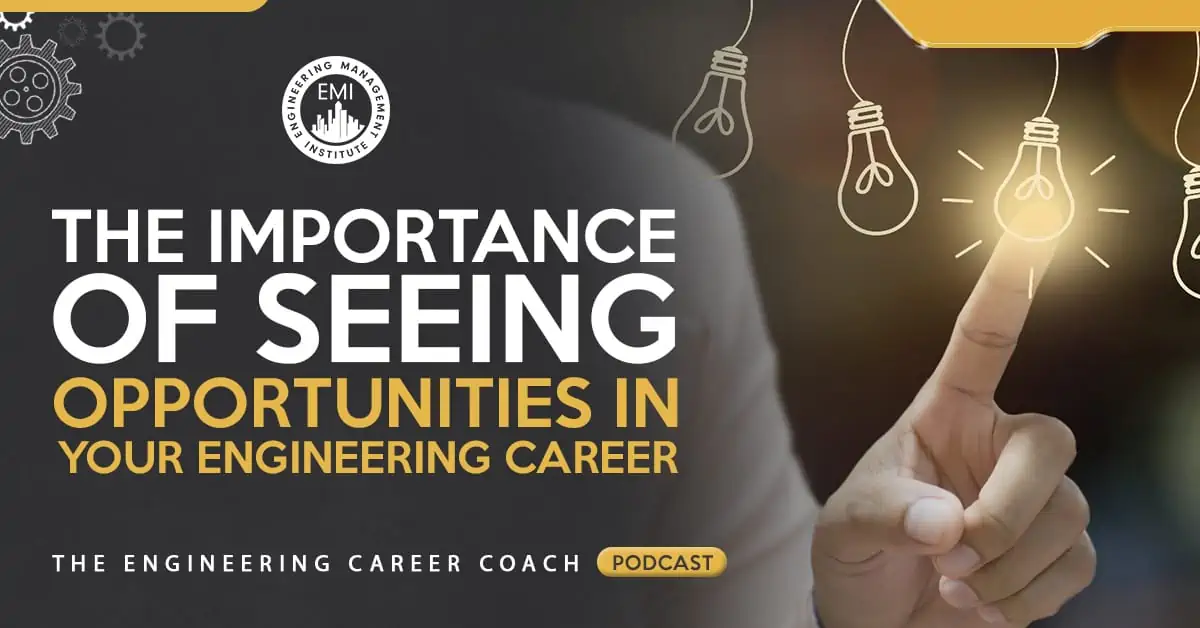 In this episode, I want to share a story with you about two shoe salesman and also talk about the importance of seeing opportunities in your Engineering Career….
Engineering Success quotes:


Here are some ideas to implement that will help you in seeing opportunities in 2017:
Think about your approach in your engineering career and your life.
Think about your goals and what is standing in the way of achieving your goals.
If you are taking an opportunistic approach and seeing limitless opportunities, then you will find success.
Take consistent action on goals that are important to you both as an engineer and as a person.
Set up a routine for yourself, so that you can always work towards your goals.
[Read more…] about TECC 139: The Importance of Seeing Opportunities in your Engineering Career