EMI's team of engineering management experts have a combination of experience working as engineers, and also training engineers across the globe. Our team consists of published authors, professional speakers, and widely known experts that have helped some of the fastest growing engineering organizations maximize their training and development efforts.
Our EMI team consists of the following professionals and we also employ trainers around the globe to customize and administer our workshops.
Anthony Fasano, P.E., LEED AP, Founder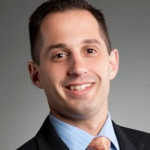 Anthony Fasano is the founder of The Engineering Management Institute (EMI), which began with the creation of Engineering Management Institute website and podcast, which is a resource that provides free and affordable career and personal development resources specifically for younger and developing engineers. After rapidly advancing at a reputable civil engineering firm at the age of 27, Fasano realized that his success was related largely to the development of his non-technical skills. Since that time Fasano has decided to transition his career from designing to inspiring engineers in their soft skill development through coaching, speaking and training.
In the past few years Fasano has written a bestselling book entitled Engineer Your Own Success: 7 Key Elements to Creating an Extraordinary Engineering Career and created a top-rated engineering iTunes podcast entitled Engineering Management Institute which was recently cited as one of the 15 most inspiring podcasts for professionals by Forbes.
Betty Arellano, Community Manager and Event Coordinator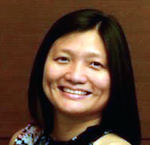 Betty Arellano is an engineer who coordinates most of the day-to-day activities for the Engineering Management Institute's offerings including the oversight of The Engineering Mastermind community.
Arellano graduated from De La Salle University Philippines with a Bachelors degree in Chemical Engineering. She received her Masters degree in Chemical Engineering from the University of the Philippines (UP). Her Masters' thesis was about studying different carrier materials for upflow anaerobic sludge blanket reactor. During this time, she had a chance to work for a wastewater treatment firm in Iowa as a fellow student for 6 months. She and her other UP colleagues formed a consulting company to assist companies with their environmental compliance, permitting requirements and impact assessment. Shortly after, Betty was selected as one of the Philippine representatives for the Industrial Biotechnology and Technology Transfer in Germany, which lasted for 10 months. Betty moved to the United States in 2006, and joined our team in 2012.
Angelique Burns, Content Coordinator and Social Media Manager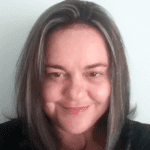 One of the main reasons our content division, Engineering Management Institute's content was ranked the best in the world for engineering career related content by a third party is because of Angelique Burns.  Angelique manages the production, scheduling, and publication of all of our content which amounts to close to 200 pieces of content each year between articles, podcast episodes, and videos.  And once we create it, she is also a master at sharing it online through our various social media channels.
Angelique is a hardworking professional that does whatever it takes to be successful, even if it means working long hours to ensure a job is completed.  She has and will remain to be a critical component of the growth of The Engineering Management Institute and our ability to reach and help engineers around the world.