This is a guest post by Nader Mowlaee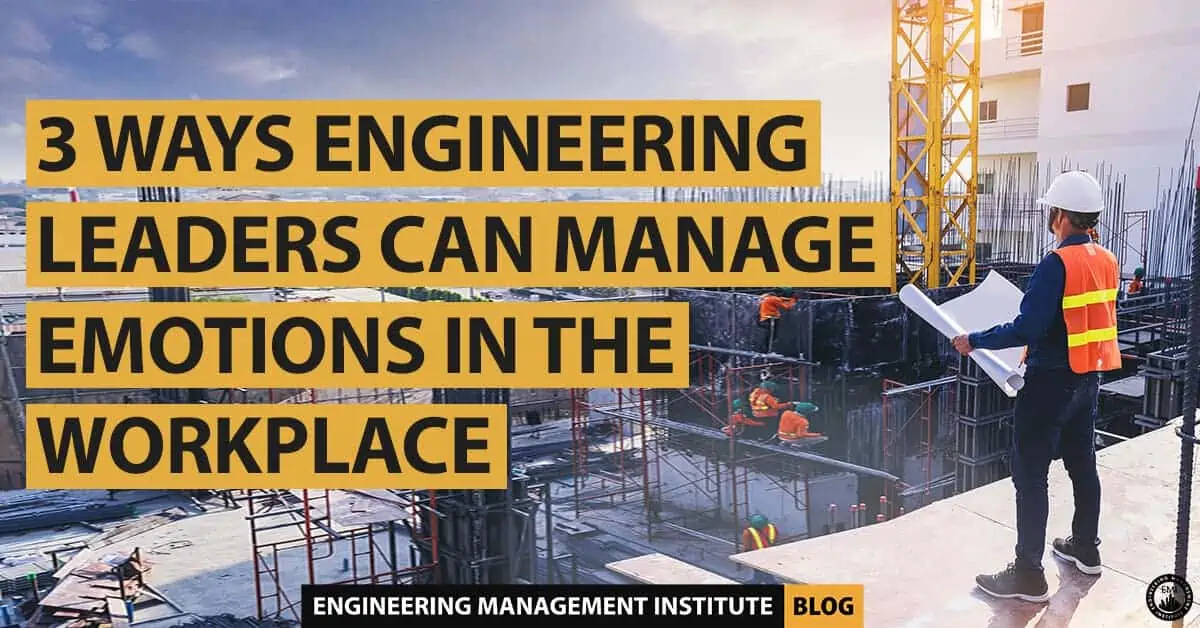 Many factors can contribute to how we can handle stress in the workplace. These include our personality and position in the organization, heavy workload, exclusion, and bullying among co-workers. Therefore, one of the most impactful elements of an engineering leader's success is their ability to manage the engineering team's moods and emotions. 

Successful management of your team's emotions is of great importance in handling stress, improving performance, continuous learning, creativity, and general well-being, as well as mental and physical health. Ineffective management of emotions can result in employees hiding their feelings or suppressing their ideas, leading to burnout or workplace stress, and in the worst cases, high blood pressure and cardiovascular conditions. 
Engineers regularly make logical decisions when designing a system or implementing a technical solution; however, much of our behavior is driven by emotion when it comes to interactions in the workplace or among colleagues. An engineering manager's responsibility then is to establish the emotional tone for the team to avoid conflicts and instead encourage camaraderie among team members.  
This is why mood management is one of the most critical components of leadership in all career types. However, controlling a team's emotions can be like stopping the common cold or an endemic disease. People's moods are like viruses; they spread from one person to another through a process known as "emotional contagion." 
Once you get infected, you begin to mimic your co-worker's facial expressions, body language, and even tone of voice. What started as one person having a bad day can lower the whole team's morale, influencing judgment and decision-making. 
Here Are Three Ways You Can Be an Effective Engineering Leader So You Can Successfully Manage Your Team and Avoid Burnout on the Job:  
1. Lead With Empathy
Empathy affects our ability to place ourselves in another person's position. Managers who use power instead can reduce empathy in the workplace. If a team leader is manipulative and expresses negative emotions or arrogance, this could create a dangerous workplace with severe mental health consequences for the engineers. 
Whether you really feel empathy for your co-workers or simply act that way, empathizing can reinforce one another's emotions and strengthen the workplace culture. Those who begin by expressing empathy for others will start to transmit that feeling through emotional contagion. They'll also receive positive reinforcement for projecting positive emotions, which will make them more likely to demonstrate the emotion again. 
2. Lead With Joy
Fostering a joyful culture in the workplace helps employees have fun on the job, which matters a lot in the engineering world. It also gives the leadership team an edge in retaining top talent in the highly competitive tech sectors. A positive emotional culture is supported by a playful spirit with fun management tactics, celebrations for completed projects, and task rewards.  
You can give out verbal praise during the workday, encourage employees to have fun, or help others enjoy their jobs. Rather than always telling engineers to "follow the procedures," tell them to "go out there and have fun." On a day-to-day basis, encourage them to collaborate because "leaving others out is not fun." 
3. Lead With Love
Love is the degree of affection, caring, and compassion that co-workers feel and express toward one another. In engineering firms where co-workers receive and express companionate love toward one another, engineers will feel greater satisfaction, more commitment, and higher personal accountability for work performance. 
The challenge is to only hire people who will help sustain this loving culture; that means turning away some brilliant engineers who would destroy it. To achieve this, I encourage engineering leaders to develop genuine relationships by interacting with their team members both at and outside work. The goal is that the team members who directly report to you refer to you as their boss and as a friend. They will truly enjoy where they work, what they do, and whom they work with. As a result, they will refer other engineers to consider a career in their company because they love working there. 
About Nader Mowlaee: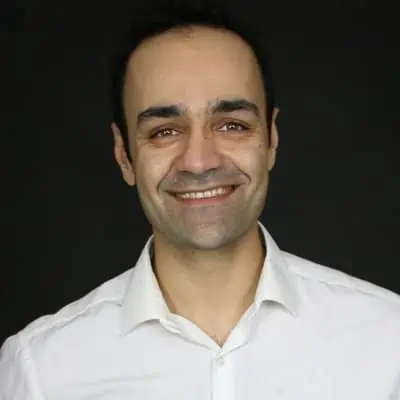 Nader is a career coach who believes you can get everything you want in life if you just help enough other people get what they want. He is inspired by motivating confidence in engineers and helping them take calculated actions to move forward towards their career and life goals. His mission is to enable engineers to break away from their fears and create the ideal lives and careers they desire. You can learn more about Nader through his LinkedIn account.
We would love to hear any questions you might have or stories you might share about how you manage your team's emotions in the workplace.
Please leave your comments, feedback or questions in the section below.
To your success,
Anthony Fasano, PE, LEED AP
Engineering Management Institute
Author of Engineer Your Own Success