Welcome to EMI. How can we serve you?
EMI strives to be the gold standard learning and development resource for the engineering world. We are proud to provide engineering professionals with a path to become better leaders through learning transfer.
WHO IS ANTHONY FASANO, P.E?
Meet the Engineer Who Started It All
Like many engineers, I had a goal of becoming a high-level executive in my engineering organization.  When observing the leaders in my company, it was obvious that they possessed skills in addition to their technical skills, namely great people management or 'soft' skills.  So, I set out to develop my 'soft skills,' a move that not only rapidly advanced my career, but led to me becoming an internal coach and trainer for my company, and ultimately inspired me to leave my engineering career behind to spend more time helping engineers become more effective managers and leaders.
When I first decided to try to help engineers develop their management skills on a broad scale, people told me I wouldn't succeed.  They said engineers aren't interested in developing these skills and they certainly wouldn't listen to podcasts or watch videos on the subject.  Well, three million downloads later and a Forbes citation has proven them wrong.
Engineers with sound people and project management skills can accomplish anything, for themselves and their firms, and our mission is to make sure that sustainable engineering management learning opportunities are available to every organization and engineer who needs them.
Let us help you succeed.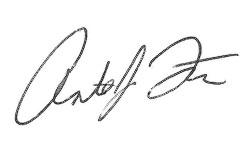 Anthony Fasano, PE
Author of Engineer Your Own Success
President & CEO - Engineering Management Institute
Our Mission, Vision, and Core Values
We are proud to be a purpose-driven company in the service of others. A mission, vision, and set of core values are essential to such a company that is truly devoted to a cause greater than itself. We are excited to share ours here as a commitment to you of our authenticity as well as a means of ensuring that our work is held accountable to these high standards.
A mission is a company's north star. It establishes a reason for being—a "why" we exist. All of our work is guided by this simple, empowering, and unifying statement.
Our Mission:
To provide engineering professionals with a path to become better leaders through learning transfer.
A vision is a direction, not a current-state reality, meaning we work in pursuit of achieving our vision. It is informed by the mission and describes that mission in more precise, actionable terms.
Our Vision:
EMI is the gold standard learning and development resource for engineers and technical professionals worldwide. Engineering professionals are solving the most critical problems that the world faces today including lack of clean water, infrastructure deterioration, keeping up with advancing technology, global warming, and more. EMI empowers these professionals to become the leaders they need to be to solve these problems by providing highly relevant content and training that transfers back to their jobs.
Core values are declarations of integrity not to be negotiated. They inform judgment and govern behaviors in a world where the quality of one's choices defines who they truly are far more than their abilities.
At EMI we have laid out our values in a way that aligns closely with our mission to provide engineering professionals with a path to become better leaders through learning T-R-A-N-S-F-E-R.
Totally Open-Minded - We are a diverse group of coaches and trainers, creating diverse content for a very diverse community.
Responsive - We are responsive to the needs of our community and also focused on being there for engineering professionals whenever they need us.
Accountable - Not only do we hold ourselves accountable at EMI, but we build accountability into all of our training programs to ensure that learning transfer happens.
Nimble - We are quick to adapt to the needs of our community as quickly as they might change.
State of the Art - Our content and training programs must be cutting edge in every way possible including the topics and the methods used to deliver them.
Fearless - We believe that to be our best selves we must do things that make us uncomfortable, and at EMI we are not afraid to navigate beyond our comfort zone, and push the engineering professionals we serve to do the same.
Eager - We are eager to learn, help and serve our community day in and day out.
Relevant - Our content is relevant to what our community needs, always.
Ultimately we provide training that provides learning T-R-A-N-S-F-E-R to our community of engineering professionals.
All things EMI are brought to you by an amazing team of talented professionals. Each member of our team has years of experience in the engineering world that helps us to live out our mission. They are the ones making it all happen!