This is a guest post by Tiffani Teachey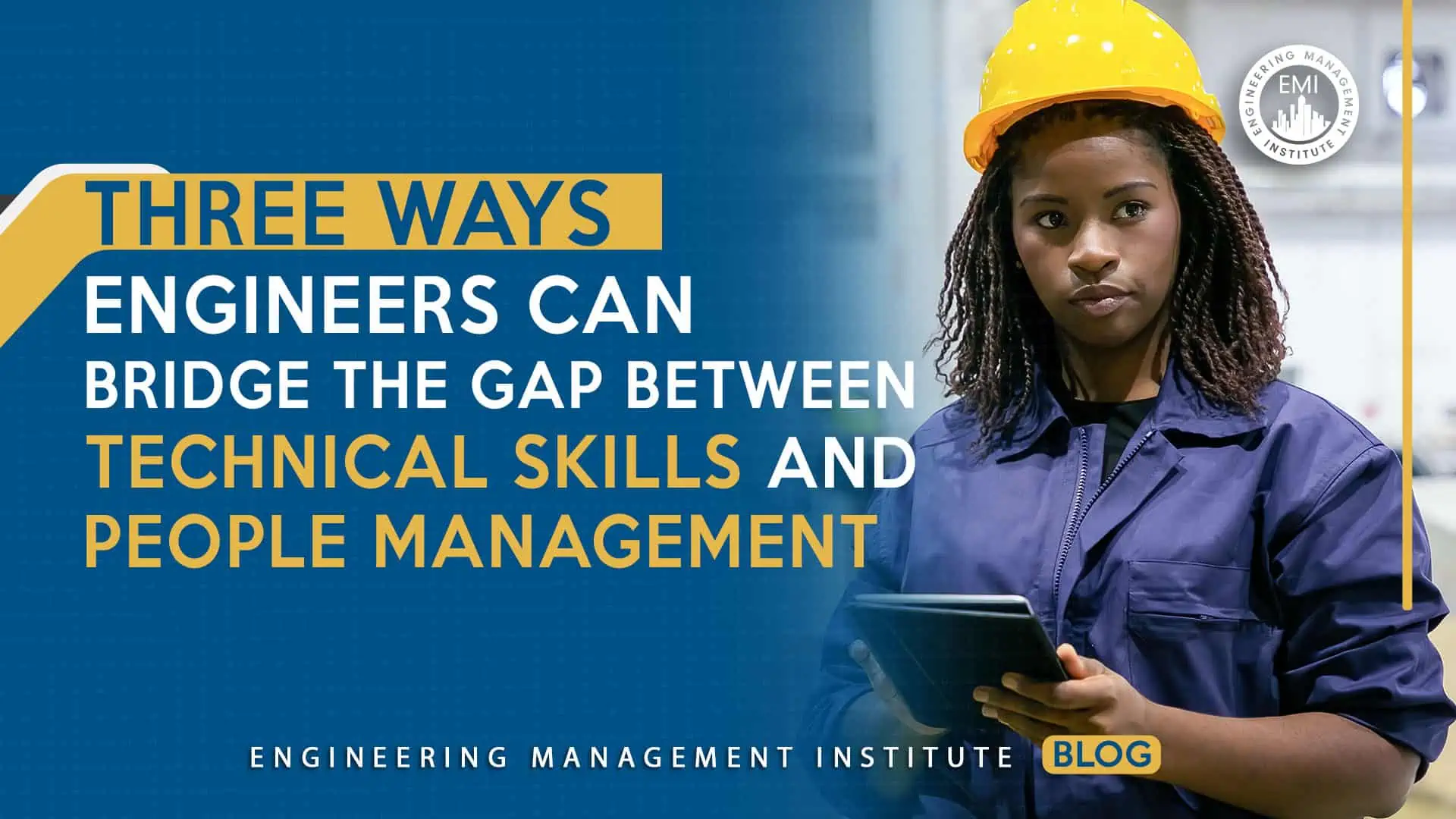 "Management is efficiency in climbing the ladder of success; leadership determines whether the ladder is leaning against the right wall."
– Stephen R Covey
Engineers are typically known for their technical skills, but people management is a critical aspect of their roles. Engineers who can manage people effectively can drive successful projects, motivate their team, and foster innovation. In this blog, we will explore the importance of people management for engineers and three key points that can help them become effective people managers.
Communication Skills
One of the most important aspects of people management for engineers is communication skills. Effective communication can help an engineer express their ideas clearly, delegate tasks effectively, and manage conflicts within the team. Engineers who can communicate well can ensure that everyone on the team understands their roles, responsibilities, and goals. Additionally, clear communication can also foster collaboration, increase productivity, and ensure that everyone is working toward the same objective.

Emotional Intelligence
Another critical aspect of people management for engineers is emotional intelligence. Engineers who can understand and manage their emotions and the emotions of their team members can build a more positive and productive work environment. Emotional intelligence enables an engineer to empathize with their team members, understand their needs, and motivate them to perform at their best. Additionally, emotional intelligence can help an engineer manage conflicts, build trust, and create a supportive work culture.
Coaching and Mentoring
Lastly, coaching and mentoring are essential skills for engineers to develop as people managers. Engineers who can provide guidance, feedback, and support to their team members can help them to develop their skills and grow within the organization. Coaching and mentoring can also foster innovation by encouraging team members to think creatively and experiment with new ideas. Additionally, engineers who can coach and mentor effectively can help to build a strong and talented team that can deliver high-quality results.
In conclusion, engineers who can effectively manage people in addition to their technical skills can greatly benefit their team and their organization. Developing communication skills, emotional intelligence, and coaching and mentoring abilities are essential for engineers to become effective people managers. By doing so, they can create a positive work environment, improve productivity, and drive innovation.
I urge all engineers to take action and prioritize developing their people management skills. Attend workshops and seminars, seek mentorship from experienced managers, and actively practice communication and emotional intelligence with your team members. By doing so, you can become a more well-rounded and effective leader, creating a more successful and productive team. Let's work together to cultivate a culture of strong people management skills within the engineering community
About the Author

Tiffani Teachey is a Sr. Mechanical Engineer, Science, Technology, Engineering, and Math (STEM) advocate, TEDx international speaker, and international best-selling author of the children's book "What Can I Be? STEM Careers from A to Z," the STEM Crew Kids Adventures series, and three empowerment books. She is the host of the Read It Right Radio Show on WDRBmedia. Tiffani is the owner of Thrive Edge Publishing and owner/publishing consultant of Inspired Authors Publishing. She holds a Bachelor of Science degree in Mechanical Engineering as well as a Master of Science degree in Engineering Management, both from The University of North Carolina at Charlotte. She is currently a Leadership Studies Ph.D. student at North Carolina Agricultural and Technical State University.
As an engineer with more than 19 years of experience, Tiffani has a passion for inspiring the next generation to engage in STEM careers. She was born and raised in Winston-Salem, North Carolina, and enjoys traveling and being a youth mentor. For more about Tiffani, visit her website at www.TiffaniTeachey.com. Check out the free STEM gift – 10 STEM Scholarships & Organizations e-book at www.stemistheway.com.
We would love to hear any questions you might have or stories you might share about leadership skills that you think every engineer needs to succeed in the workplace.
Please leave your comments, feedback or questions in the section below.
To your success,
Anthony Fasano, PE, LEED AP
Engineering Management Institute
Author of Engineer Your Own Success