This is a guest blog post by Carol Evenson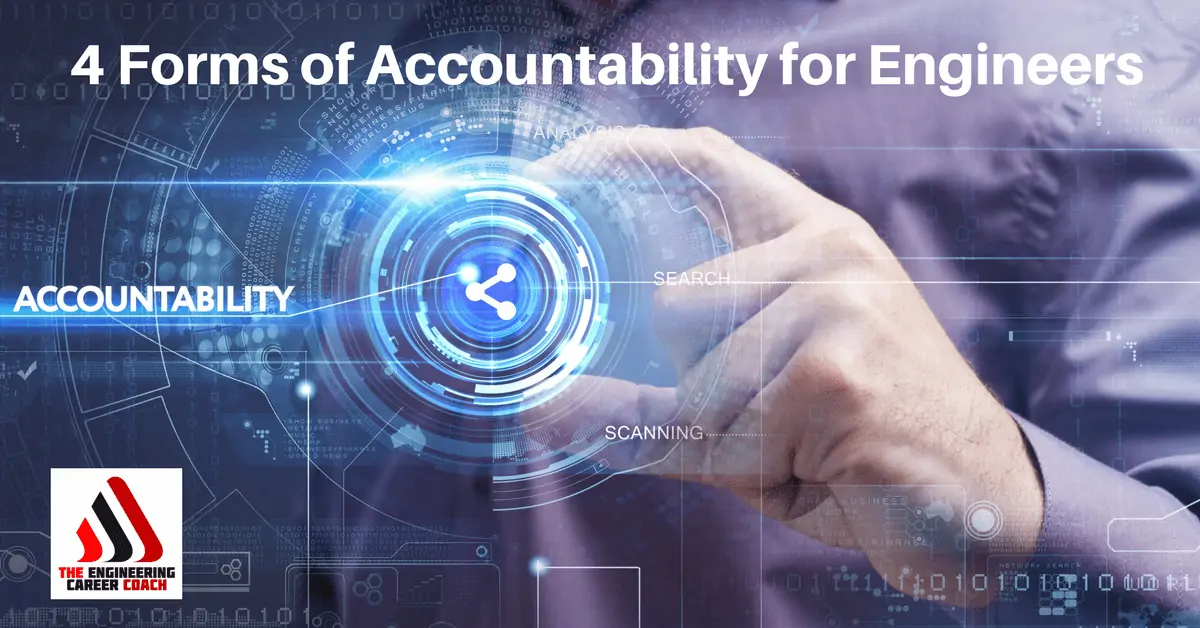 Let's talk about the accountability for engineers. Engineering covers a wide range of disciplines, such as mechanical, structural, environmental, or electrical engineers, to name a few. But all are considered professionals, no matter what their place in the organization. Engineers are responsible for many projects that can impact the public. Thus there is a set of ethical and professional standards they're expected to follow. Failure to do so can have legal or career repercussions. Here are four ways that engineers are held accountable.
1. Licensure
Engineering covers a wide range of skills and activities. By the end of 2015, there were 1.6 million engineers working in the US. Regulations may include obtaining a professional license before an engineer can offer their services to the public or accept certain contracts. Most jurisdictions have statutes defining just what an engineer is, and what they may or may not do.
For instance, only licensed engineers may be allowed to approve blueprints or building plans. This can include related documentation such as studies, reports, calculations, or maintenance records. They will also be restricted to working only within the definitions of the specialty they are qualified for, such as civil or nuclear engineering. Unlicensed engineers may be limited to working under a fully licensed supervisor or manager.
2. Requirements
Many locations will also have requirements on exactly what constitutes a qualified engineer before licensing, registration, or even work on certain civil projects takes place. This usually involves completion of a four-year degree in a particular discipline at an accredited college. There are only 1,074 accredited engineering programs in the US. Some organizations may require a master's degree.
Typically, an education is followed by passing a Fundamentals of Engineering (FE) exam indicating a certain level of basic and applied knowledge. This is followed by passing a written Practice of Engineering (PR) exam showing proficiency in the chosen engineering discipline. Engineers passing these exams may require four years or more of on-the-job experience as an intern before they can be licensed themselves.
3. Quality
These standards help to ensure quality results in engineering outcomes, whether it's building a bridge or designing a new cellphone charger. Engineers, like all professionals, are required to follow established procedures and precautions in order to avoid charges of negligence. If an engineer uses shoddy materials, inaccurate calculations, or even sub-standard designs, they or their company could be liable for damages whether it was done knowingly or not.
As one recent example, the failure of Takata's vehicle airbags and their failure to address the problem led to federal fines of $14,000 per day and the loss of one of their biggest clients, Honda Motor Company. In some circumstances, if the engineer knowingly risked public safety and people were injured, this could involve criminal charges.
4. Ethics
An engineer can also be held accountable if there was a violation of professional ethics. This usually amounts to accepting bribes or gifts in the course of a project. If the engineer opts to contract with certain vendors or contractors, approve plans, overlook building codes, environmental laws, or other regulations in exchange for a reward, it can be considered unethical conduct.
In addition, if he or she fails to report such offenses taking place from other involved parties or their own superiors, the engineer could be held liable. It's important that engineers and their companies provide documentation and visibility into all transactions in processes, such as by utilizing virtual bookkeeping software. Maintaining and securing all financial records on the part of everyone involved can help to refute any such allegations.
Engineering in one or more disciplines is a crucial part of producing products, guiding construction, and providing for public safety. By holding engineers accountable for meeting qualifications and following ethical practices, authorities help to ensure fair business dealings and high quality standards.
Note: This post should not be considered legal or definitive in any way and before acting on this post, you should check that you are in compliance with your local or other applicable guidelines.
About the Author Carol Evenson:
Carol Evenson is a process automation consultant who specializes in systems management. She has worked alongside Fortune 1000 companies and currently assists organizations within the US and UK.

We would love to hear any questions you might have or stories you might share about the different forms of Accountability for Engineers.
Please leave your comments, feedback or questions in the section below.
To your success,
Anthony Fasano, PE, LEED AP
Engineering Management Institute
Author of Engineer Your Own Success