This is a guest post by Zachary White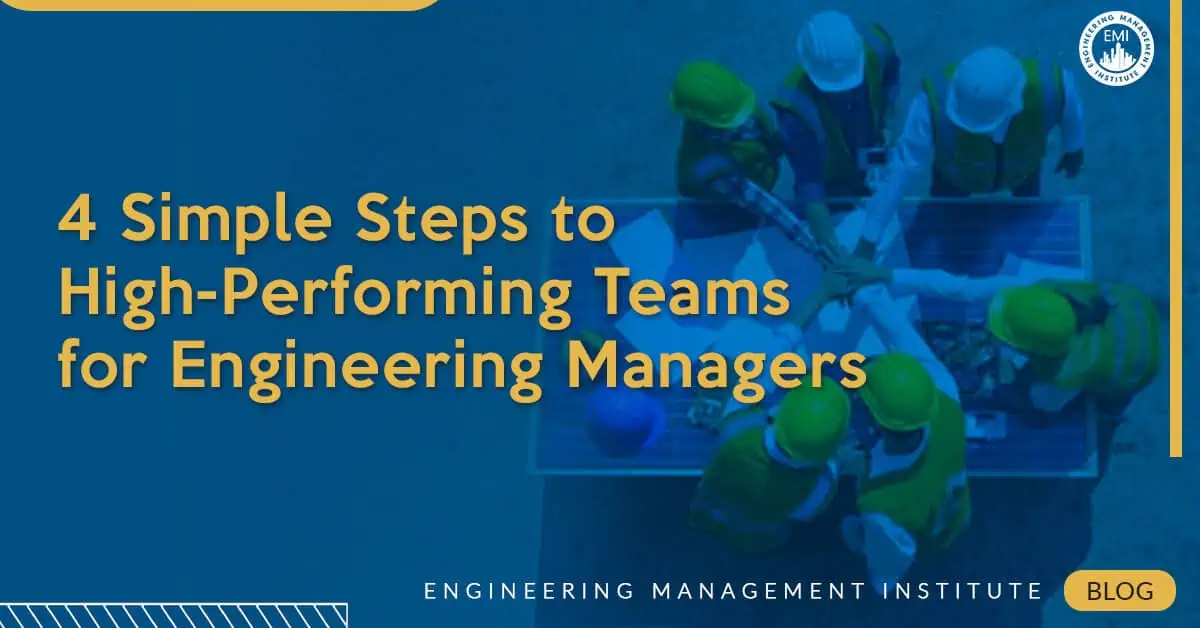 High-performing engineering teams are not the smartest.
They are not the most experienced.
The best engineering teams are exactly that… TEAMS. It's not about IQ, but EQ (emotional and social intelligence). It's less about brain-power and more about heart-power.
Brains and experience surely help, but if you can't get along and communicate well together then you're stuck.
On top of that, engineering management is difficult because you are almost always a player-coach. You have a team to manage, AND you have a full-time job of your own on top of that. You're in meetings with the people above you, and in meetings with the people below you.
Nobody said it was easy.
The truth is that leading a high performance team is simple. Not easy, but simple.
Let me share four steps you must work through with every engineer on your team, starting with yourself, to improve the EQ and performance of your organization. This is just the tip of the iceberg, but it will make a huge impact.
STEP 1: Know Yourself and Your Personality
Use a tool like DISC, Myers Briggs, True Colors, or whatever your HR department recommends. Take the assessments, get your own scores, study what it means, and get to know yourself.
Even better, hire a world-class facilitator to take you and your team through this together.
If you're like me, you might be thinking, "I already know this. I've used a personality profiling tool in the past and…"
Well, hold on.
As a coach, I want to challenge you. Don't allow the part of your brain that says, "I know this" cause you to click away right now.
That's your ego in disguise, and it will prevent you from new discovery, new possibility, and a new level of success and happiness in your career. This is a big failure mode that engineering leaders I work with face every single day. We have an automatic pattern in our psychology that takes new information and categorizes it based on what we already know.
Instead, come into this with a beginner's mind. All leadership begins with self-leadership. I promise you are not done discovering more about yourself. The same is true for everyone on your team.
Step 2: Know How You Relate to Others
This means taking extra time to understand other personalities. Become familiar with how each profile (depending on the tool you are using) relates to the others.
What's it like when you put yourself in a room with other personality types? With people just like you?
Act it out in your mind first. Then role-play different scenarios. These are both great exercises to do with your coach. Find a real-world place to practice being around people whose personalities are different from your own. Observe and become aware of your thoughts and experiences.
Then take what you learn and iterate back to Step 1.
If you want to be a great leader and build  high performing engineering teams, every player needs to know how to work with every other player. Pick any team sport, and the metaphors are endless. I won't go down a motivational speaker rabbit hole, but here's the truth: If you don't practice this and uncover your strengths and weaknesses in social interaction, then you are not acting like a professional.
Amateurs dabble. Professionals seek mastery. Become a pro in knowing yourself and relating to others.
Step 3: Ask for Feedback
Let's get out of your comfort zone, and go the extra mile of asking how others perceive and relate to you.
Yep, everyone on your team should have the opportunity for a 360. If your company does not offer this support through HR or internal systems, then have the courage to go out there and ask those people directly.
Frankly, I love doing this face to face anyway. Sometimes you get more truthful feedback when it's anonymous, true. But you build stronger relationships with your team by having courageous conversation, and that goes further in the long run.
Feedback is love. It takes courage to ask for feedback, and it takes courage to give feedback. So if you go out there to ask for feedback and nobody is willing to respond, it's an indicator that you do not have a foundation of trust and safety on the team. Get help from a great coach in that case, because you have work to do.
Step 4: Experiment with New Actions
The number one problem with all of these personality tools is that engineering leaders consume it as knowledge, and don't do anything. We love to learn, and this becomes an academic exercise.
You've got to turn your awareness and insight into a specific action plan! This is a mantra of everything that we do in my coaching with engineering leaders, because without action and implementation, there's no value created.
Knowledge isn't power. Implemented knowledge is power!
I'd encourage you to look at this like an engineering problem. What is your hypothesis? What experiment do you need to run to prove or disprove it? RUN IT.
Go have that hard conversation.
Try being quiet instead of speaking so much.
Try speaking up instead of being quiet.
Communicate via phone instead of email.
Communicate twice as often.
The possibilities are endless, just be specific!
If you feel uncertain or stuck on how to create specific actions around EQ and personality to create higher-performing engineering teams, reach out and get the support that you need from HR or a great coach. It makes a massive difference.
Asking for help is a sign of strength, not weakness.
Let's do this.
About the Author: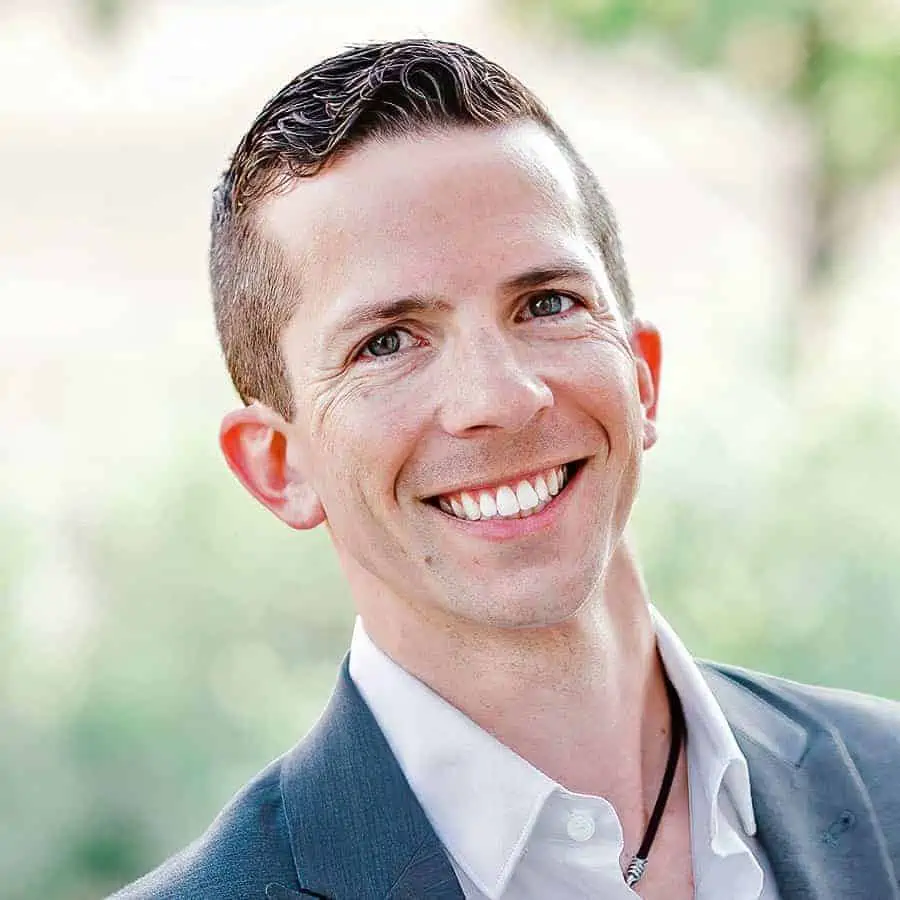 Zachary White is a sought-after coach known for changing the game in engineering career coaching. He has worked with hundreds of engineering leaders at all levels from top companies worldwide to escape burnout and achieve breakthrough results.
Zach is the founder and CEO of Oasis of Courage, known as OACO, a fast-growing company with unique and proven coaching programs exclusively for engineering leaders. He also hosts The Happy Engineer Podcast, a Top 2% show globally, where listeners discover the steps to engineering success through expert interviews and Zach's own transformational framework, the Lifestyle Engineering Blueprint.
As a thank you to readers of the EMI blog, Zach is offering a FREE career coaching session while slots are available. To request a session, book an introductory Career Clarity Call by clicking the big orange button on www.oasisofcourage.com and letting our team know you found us on the EMI blog!
We would love to hear any questions you might have or stories you might share on high-performing engineering teams for engineering managers.
Please leave your comments, feedback, or questions in the section below.
To your success,
Anthony Fasano, PE, LEED AP
Engineering Management Institute
Author of Engineer Your Own Success