This is a guest post by Zane Pucylowski , P.E.

Customers want to work with engineers who provide excellent service by respecting their time and needs. However, manufacturing challenges, constant innovations, and changes to the industry can be a barrier to excellent customer service. Without great customer service and relationship building, new innovations and investments may never happen. Keeping a steady pipeline of existing clients will be beneficial to your firm. Existing clients keep your project board full and can recommend your firm to new clientele. However, closing on a new lead can take time, so it helps your firm to re-engage with existing clients. As the President and Principal Engineer at Phoenix Engineering and Consulting, I have seen the importance of maintaining solid client relationships. Here are five ways we work with clients to make sure we keep these relationships strong. 
1. Maintain an Open Mind 
Healthy collaboration is a great way to build long-lasting client relationships. It is important that the client feels they are taking an active role in the project they hired you to do. One of the best ways to establish a healthy and collaborative environment with your client is to keep an open mind. Genuinely listen to their input and trust their expertise. Listening to your client's suggestions will build a stronger working relationship and may even lead to a superior product. Maintaining an open mind does not mean you must agree with a client all the time. Your expertise is why the client hired you, and it is OK to respectfully push back on something that won't benefit the project you are working on or the client you are working with. 

2. Develop Clear, Concise Communication 
Efficient communication is a priority for any engineer working with a client. Engineers should avoid over-communicating with clients. Be clear and consistent in your timing and the information you are passing along. This will allow both you and your client to be more efficient. Always tell your clients that you are available to discuss a project or ideas, which will demonstrate that their project is important to you. Yet also teach them to communicate on a mutual schedule so you can complete your work. 
In addition to providing clear communication, it is important that you tell your clients that you have an interest in their ideas. Listening to your clients shows them that you are taking their ideas and concerns seriously. Letting them have input will often get them to see that your expertise is even more in need. 
3. Share Information 
Clients may feel ignorant if they don't understand your area of expertise. Engineering projects have many intricacies that can make a client feel disconnected from their project. When meeting with your client, it is important to share information that will help them understand what you do. This will help build trust and confidence with your firm. Explain to your client during each step of the project what you did, why you did it, and how you came to the decision. This will help them feel educated and in the loop with what is happening during the project. The more you teach them how you do what you do, the more they will ask you to do it. 
4. Treating Your Clients as Individuals 
Your relationship with clients should always be professional in nature. However, acknowledging your clients as individuals and not just a paycheck will go a long way in client retention. If your clients feel heard and respected while receiving excellent work, they will be more likely to return with future projects and even refer new clients. 
When speaking with your clients, keep the necessary level of professionalism. If you don't know anything about the person other than their work, keep your conversations on the project. If you happen to know that they have a child who plays on the local little league team, feel free to bring that up in conversation. Every client communicates differently, so take the time to nurture and understand the professional relationship you are trying to grow. 
5. Exceed the Client's Expectations 
An important aspect to building strong relationships is to develop a reputation as an engineer who delivers results and exceeds expectations. Not going over budget or time frame and not overpromising will help maintain and grow a relationship. Set reasonable expectations and stick to those expectations. This will result in impressing your client and positioning yourself as an engineering firm they want to work with again. 
Building strong relationships will help grow your business. By creating a healthy environment for collaboration, communicating clearly, exceeding expectations, and treating your clients as individuals, you will be able to create lasting relationships that keep your clients coming back. This will also lead to client referrals, resulting in even more growth of your engineering firm.  
About the Author: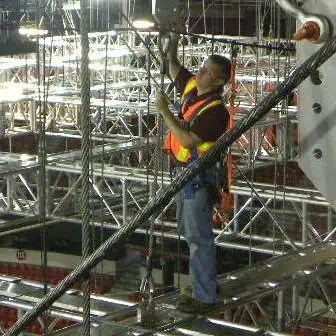 Zane Pucylowski, P.E. is the President and Principal Engineer at Phoenix Engineering and Consulting in Atlanta, Georgia. He is also a part-time faculty member teaching Senior Design in the Mechatronics Engineering Department at Kennesaw State University. 
We would love to hear any questions you might have or stories you might share about building and maintaining client relationships.
Please leave your comments, feedback or questions in the section below.
To your success,
Anthony Fasano, PE, LEED AP
Engineering Management Institute
Author of Engineer Your Own Success