This is a guest post by Nader Mowlaee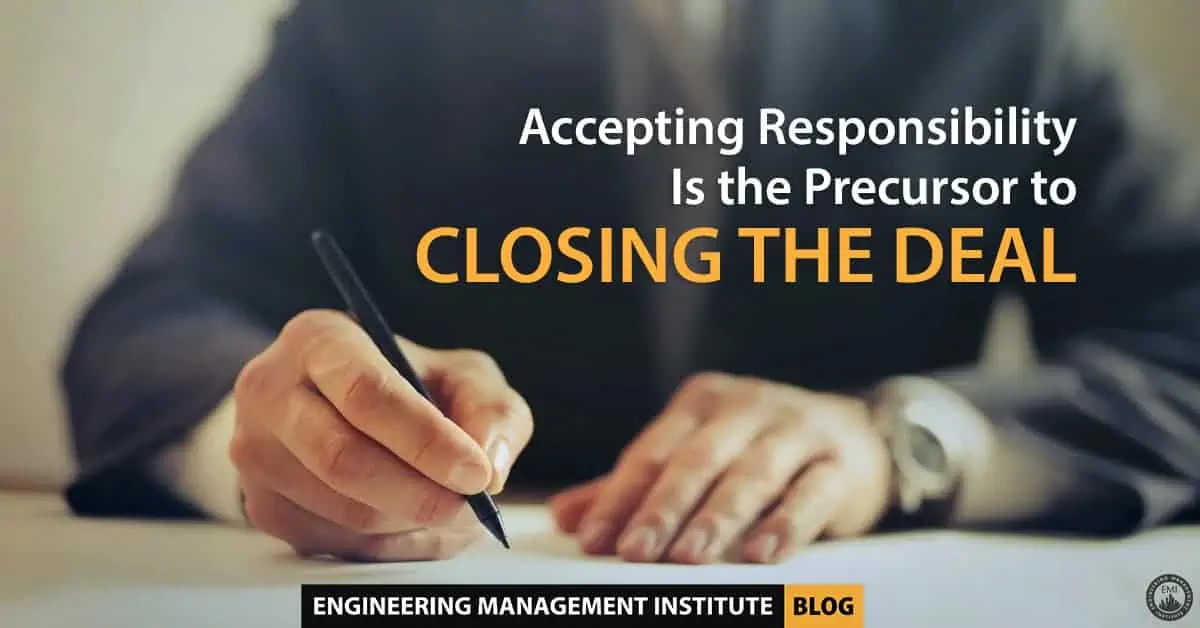 Whether you close business deals daily or consider a completed deal to be a new job offer that will catapult your career forward, you must first accept full responsibility for what will happen after signing the agreement. Taking responsibility is required for progressing in your work, business, life, or relationships. It is just the right thing to do, and it is a precursor to overcoming or altogether avoiding negative consequences.
Engineering Leaders Take Responsibility for Their Actions
Great engineers take responsibility for their actions and their thoughts because, ultimately, those thoughts turn into action and insights that enable business stakeholders to make decisions. I have seen time and again how engineering leaders take responsibility for their actions. Sometimes they win and get recognized for their efforts, and more often, they fail and get scolded; some even face criminal and obstruction charges. What makes someone a well-rounded engineer heavily relies on how many lessons they have learned from their failures and their career wins.

When they fail, great engineers will not lose faith in their abilities, even if they fail often. Instead, they own up to their mistakes and take full responsibility for the results and the impact their decision has. Such engineers recognize where they came up short and learn from their mistakes. This behavior allows them to lead by example and encourages other engineers to see mistakes not as the end of the line but as the start of their growth journey.
Taking Responsibility Is a Skill
Like many other human traits, taking responsibility is a skill that can be developed through consistent practice and daily reinforcement. "On any team, in any organization, all responsibility for success and failure rests with the leader. The leader must own everything in his or her world. There is no one else to blame. The leader must acknowledge mistakes and admit failures, take ownership of them, and develop a plan to win." ~ Jocko Willink, author of the book "Extreme Ownership."

Being a responsible and accountable person isn't a characteristic that engineers are born with; it's a way of thinking and behaving that we can build through repetition. Here are three strategies that can help you to become more accountable in life:
Know where you're standing: It's hard to take responsibility for something if you're not clear about what you are accountable for. If you're unclear about your duties, take this opportunity to ask your manager to give you a detailed job description that clearly defines your responsibilities as well as your working relationship with other members of the team. This will help you enhance your performance on the job while reducing your failure rate while improving your collaboration with other team members.
Be honest about everything: Career success will come to you only when you're honest with yourself and stop bending the truth. This means overcoming your ego so when the time comes to be accountable, you're ready to admit to your mistake. Go with what your gut tells you when things are difficult and practice telling the truth no matter how bad it makes you feel initially. You'll get more comfortable with being honest about your mistakes with practice, and you'll stop letting others down too.
Be open to making changes: Regularly taking responsibility for your actions is a powerful learning opportunity. With an open mind, you can make even a more significant impact on yourself and those around you. When something doesn't go according to your expectations or others, be open to asking for feedback. It's tempting for you to want to go at this alone and look for ways to do things differently in the future on your own. But the chances are that you will find a solution faster and, in some cases, something that you couldn't have thought of on your own.
Reflect on your actions, and ask yourself: What could I have done differently to get a different or better result? How can I shift my perspective from now on to create better outcomes? In time, you'll build new skills and better ways to deal with difficult situations. And when you fail to make the right decision or to execute a task correctly, you will have the grit to take full responsibility for your actions without feeling inadequate or unworthy.
About Nader Mowlaee: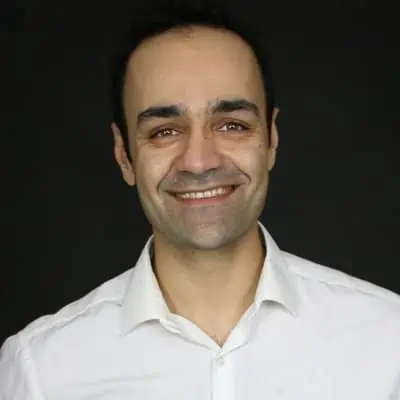 Nader is a career coach who believes you can get everything you want in life if you just help enough other people get what they want. He is inspired by motivating confidence in engineers and helping them take calculated actions to move forward towards their career and life goals. His mission is to enable engineers to break away from their fears and create the ideal lives and careers they desire. You can learn more about Nader through his LinkedIn account.
We would love to hear any questions you might have or stories you might share about taking responsibility for your actions and your thoughts.
Please leave your comments, feedback or questions in the section below.
To your success,
Anthony Fasano, PE, LEED AP
Engineering Management Institute
Author of Engineer Your Own Success