This is a guest post by Tiffani Teachey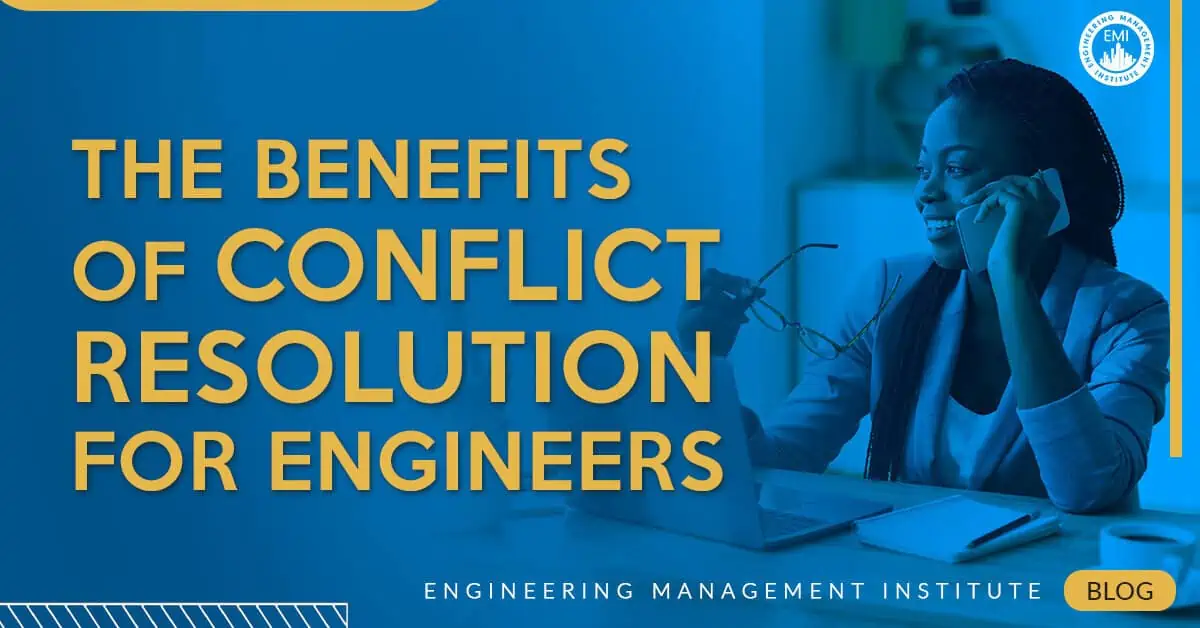 "Nothing in life is to be feared, it is only to be understood. Now is the time to understand more, so that we may fear less." ~ Marie Curie
Conflict resolution is an essential skill for any engineer. When disputes arise, it is crucial to have the ability to calmly and effectively communicate with all parties involved. By using conflict resolution techniques, engineers can resolve disagreements quickly and efficiently while maintaining positive relationships with coworkers. In this blog post, we will discuss the benefits of conflict resolution for engineers. We will also provide tips on how to effectively resolve conflicts. Let's get started!
Engineers can effectively resolve conflicts through the following tips:
Stay calm
Listen attentively
Be respectful

Stay Calm
When engineers are faced with a conflict, they should stay calm and try to understand the other party's point of view. They can do this by using empathy or stepping back from their emotions so that cooler heads prevail! Show that you're not angry or upset by keeping your voice calm and repeating back to them what their point is. This will help diffuse the situation quickly, without anyone getting too worked up about it! The best way to handle a conflict is by staying calm and following these three steps:
Evaluate the situation from all angles before deciding how it's going to be resolved.
Keep your voice low so as not raise someone else's blood pressure in panic or anger — this will only make things worse!
Remember that people are more likely to respond positively if they feel that their opinions matter.
Listen Attentively
Conflicts can quickly get out of hand, and it's important that engineers truly listen to what their coworkers say. If they're having a problem, be open about how their concerns affect yours so no one feels unheard or overlooked in the situation. Listen to the other party's point of view before deciding what is best for both parties involved. You may find that there are more ways than one in which you can solve this problem, and it might even surprise you how far-reaching those solutions actually seem when heard!

Listen to the other person and try not to be emotional when they are speaking. You may also want to find out what is motivating their actions by asking them questions like, "Why do you feel that way?" or "What has happened recently?" This will help both of you understand each other's concerns more clearly so there can still be consensus without having any one side feeling left behind in negotiations.
Be Respectful
It's important to be respectful when dealing with others. You can do this by listening and understanding their point of view, even if you disagree or think that your idea will work better than theirs!
Be honest but also kind — don't sugarcoat things just because someone doesn't like hearing bad news. As an engineer myself, I've found these three ways helpful in resolved conflicts:
Acknowledge whatever led up to the current situation.
Try explaining how any problems arose from another perspective.
If all else fails, use "I" statements rather than "you're."
Conflict resolution techniques are beneficial for engineers because they allow disagreements to be resolved quickly and efficiently while maintaining positive relationships with coworkers. In order to effectively resolve conflicts, engineers should keep the following tips in mind: stay calm, listen attentively, and be respectful.
About the Author

Tiffani Teachey is a Sr. Mechanical Engineer, STEM advocate, professional speaker, and international best-selling author of the children's book "What Can I Be? STEM Careers from A to Z" and two women empowerment books. She holds a Bachelor of Science degree in Mechanical Engineering, as well as a Master of Science degree in Engineering Management, both from the University of North Carolina at Charlotte. As an engineer with more than 16 years of experience, Tiffani has a passion for inspiring the next generation to engage in Science, Technology, Engineering, and Math (STEM) careers. She was born and raised in Winston-Salem, North Carolina, and enjoys traveling and being a youth mentor. For more about Tiffani, visit her website at www.TiffaniTeachey.com.
We would love to hear any questions you might have or stories you might share about the benefits of conflict resolution for engineers.
Please leave your comments, feedback or questions in the section below.
To your success,
Anthony Fasano, PE, LEED AP
Engineering Management Institute
Author of Engineer Your Own Success