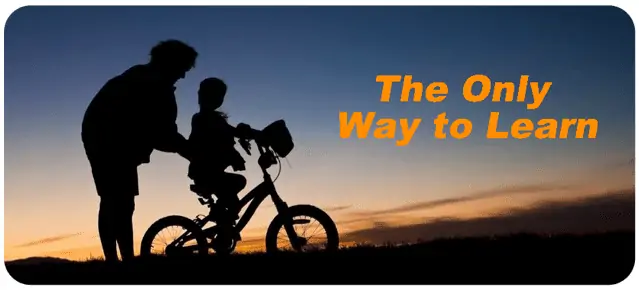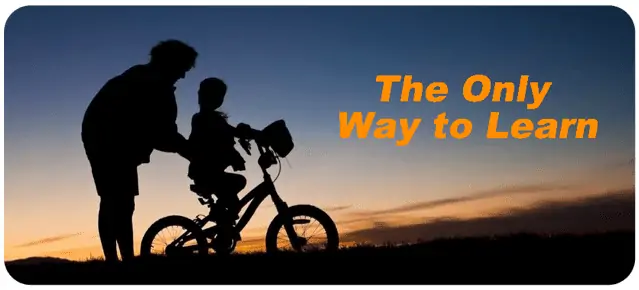 When I left my engineering design career behind five years ago, I was forced to learn a lot of new things in a short period of time. I had to learn how to write and speak effectively, how to build and optimize websites, how to run a business, how to manage virtual employees, and more.
Like with everything else I do, I asked successful people in the field how they learned things and also read many books on the topic of learning. The strategy that stood out the most when it came to learning things effectively and efficiently was to give yourself no other option. The world is littered with distractions today, both good and bad, and these distractions take you away from what you are trying to focus on. When you are learning something new, the amount of focus required is large, and you need every bit of it. By reducing the number of distractions around you, you will increase the rate at which you learn.
The best way to describe this is by listing some real-life examples, so here they are:
Learning a New Language – I have several friends who can speak multiple languages. When I ask them for the most successful strategy for learning a new language, they say practice, practice, practice. That is an obvious answer, but when I ask them what the best way to practice is, they tell me to go to a place where the only option is to speak that new language. I realize that this may not always be possible, but if it is, it is the best way to go. For example, if you want to learn Italian, go to Italy for a week or two on your next vacation and speak as much Italian as you can. If you want to learn Spanish, watch the Spanish channel on your television exclusively for a few months. You are giving yourself no other option.
Reviewing Plans – Here's one that most engineers will relate to. Let's say you have to review plans for a final submission on a project. The odds of you getting 30 minutes or more of quiet time in your office are slim, so you need to go elsewhere to give yourself the time you require. Reserve a quiet conference room. Tell the administrative staff that you are in a meeting and not to be disturbed for one hour. Hang a sign to the same effect on the door. Leave all electronic devices on your desk. You see what I am getting at. You are giving yourself no other option but to focus on these plans, and in this arena, you will most likely do so.
Being Present with Your Family – I know many professionals who struggle to stay focused on their families when they are at home. They are constantly thinking about work or hearing the buzzing sound of a new e-mail or voicemail on their cell phone while they are trying to play with their kids. Next time you go out to dinner with your family, leave your cell phone in the car. In my experience, this is the most effective way to stay 100% engaged with those whom you are with. Why? You have no other option. In the back of your mind, you know that you don't have your phone, so it is pointless to think about it. Simple action, HUGE results.
These are just three basic examples, but I hope they emphasize the power of focus and offer you sound strategies for maximizing yours.
If you have a strategy that you use to stay focused, please leave a comment below and share it with our other readers.
I am building a community of the 300 most motivated engineers in the world, and I am helping them create space in their career.  If you are interested in joining the group, please click here to contact me.
To your success,
Anthony Fasano, PE, LEED AP
Engineering Management Institute
Author of Engineer Your Own Success