Podcast: Play in new window | Download | Embed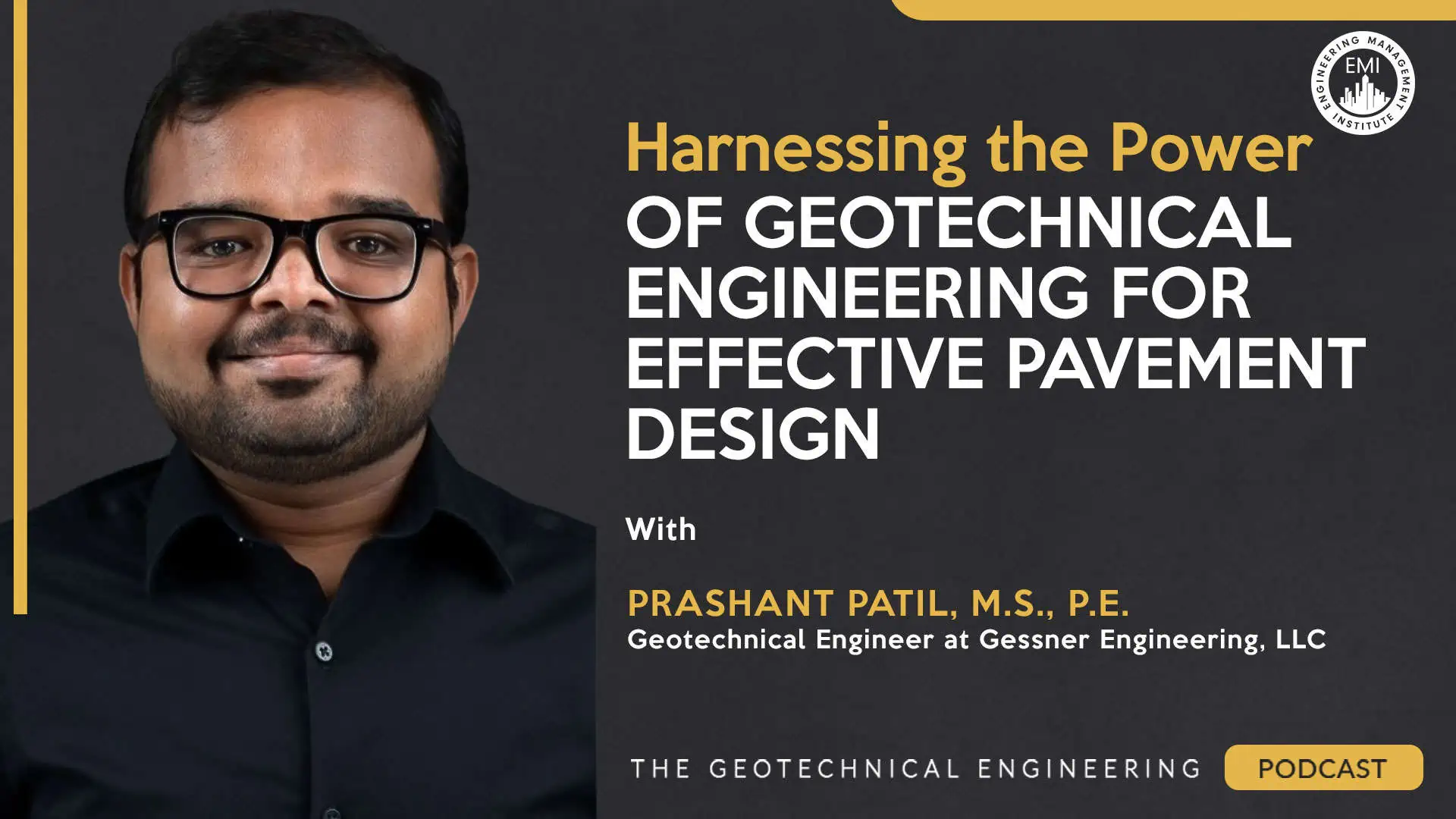 In this episode, we talk with Prashant Patil, M.S., P.E., a Geotechnical Engineer at Gessner Engineering, LLC, about the intricate factors that shape effective pavement design recommendations.  We also dive deep into geotechnical investigation, and discuss some of the challenges geotechnical engineers encounter on projects.
Engineering Quotes:


Here Are Some of the Questions We Ask Prashant:
Could you provide some details about the projects or activities your company is currently involved in?
Can you guide us through the crucial steps and methodologies in geotechnical explorations or investigations?
What specific challenges do geotechnical engineers commonly face when conducting investigations for pavement design?
With all the challenges and opportunities in geotechnical engineering, why wouldn't everyone want to pursue a career in it, given its importance and the intriguing challenges it presents?
Can you explain how things like soil composition, geological conditions, and environmental factors affect the results of investigations and how they influence recommendations for pavement design?
What strategies and conditions are effective in places with extreme weather?
When working on pavement design projects that involve diverse structures like highways, parking lots, and airport runways, how do you adjust your approach to accommodate different load-bearing requirements?
How vital is it to collect crucial information from your client early on, rather than solely relying on assumptions?
How does sustainability factor into pavement design, and what role do geotechnical recommendations play in promoting environmentally responsible infrastructure development?
What upcoming trends and innovations do you foresee in geotechnical engineering pavement design that could significantly influence the industry in the future?
Here Are Some of the Key Points Discussed About Harnessing the Power of Geotechnical Engineering for Effective Pavement Design:
[Read more…] about TGEP 090: Harnessing the Power of Geotechnical Engineering for Effective Pavement Design