This is a guest blog by Nader Mowlaee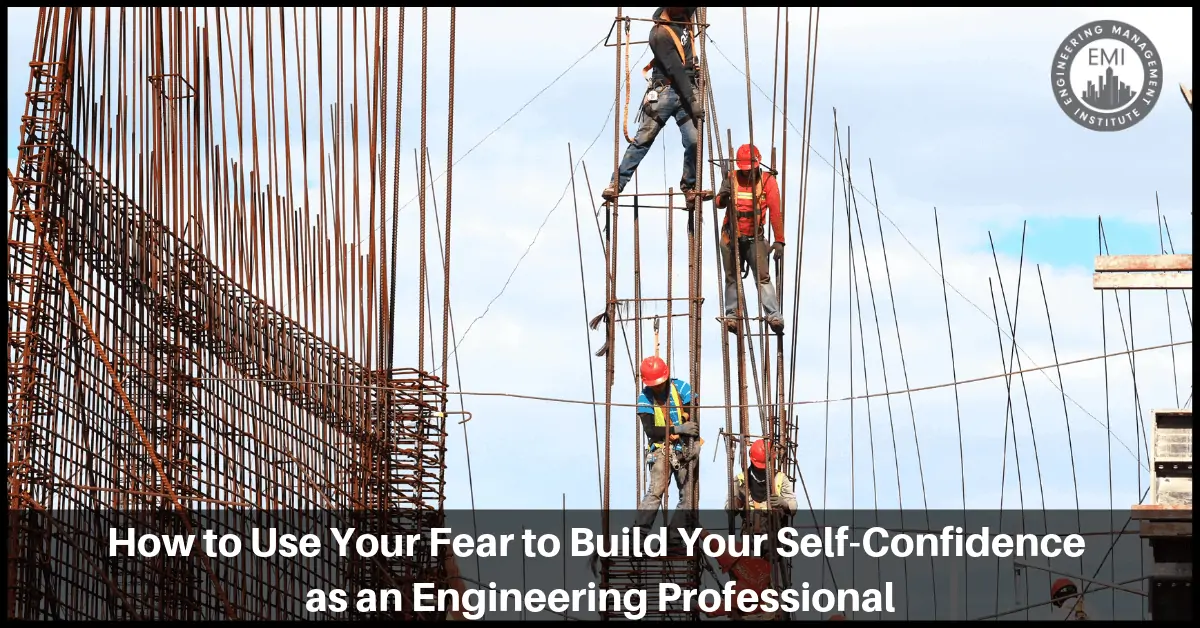 Building self-confidence is not easy. For many engineering professionals, comfort is a function of routine. We establish a set of sequences that we enjoy, that we know we succeed at, that will make us feel good, and that's the end of it. But, to build true self-confidence, we need to break our routines.
Overcoming Comfort
Imagine the place you're most relaxed. You're likely picturing your home, surrounded by your closest family members. You don't need confidence to flourish in that environment — in a way, comfort coddles you. It rewards sedentary success and doesn't force you to develop new skills.
If that sounds like you, don't worry — you're not alone. Many engineering professionals (and people in general) do not possess high self-confidence, and for good reason— their lives are just too comfortable! Think it's time to take new risks? Enter Danger Zone.
Existing in a comfortable environment does not test you. It does not help you evolve into an engineering professional with high self-esteem and a firm belief in your own capabilities. After all, if you've never faced adversity, how do you know you will shine when the push comes to shove?
What if you're working on an engineering design project and the specs suddenly change? What if you go to the job site and the construction drawings didn't match what you designed, and it was your duty to make sure this doesn't happen? Finding yourself in an uncomfortable position as an engineering professional isn't completely a bad thing after all. Learn from your mistakes and add a new layer of confidence to your toolbox.
Destroying Self-Doubt
Imagine you're a fresh engineering graduate with a degree in mechanical engineering. You apply for design and drafting jobs at your local EPC firms — lo and behold, you get an interview! But when you're sitting in the parking lot before heading in, you can feel your anxiety and that sense of worry.
It's not just nerves, it's a lack of confidence in your capabilities as a professional. It's fear of the unknown. This is a fact you must acknowledge and take seriously. Because that's self-doubt at work. You can tell yourself to be confident, to keep your head up, to just "be yourself" all you want, but true confidence comes from knowing you can succeed.
Building Self-Confidence
If you want to build self-confidence at something, you need to train your mind and body to succeed. Exercise your mind like you would any other muscle — make it perform! Put yourself into uncomfortable or new positions. Make yourself experience awkward environments, places where you do not feel comfortable.


A great example is job interviews and meeting people for the first time. Self-doubt is what happens when your mind experiences a new, uncomfortable position. It happens to all of us, and it goes away when your mind and body get used to the new environment and the new settings.
Your job? Get started on seeking uncomfortable positions by listening to this book: Can't Hurt Me – Master Your Mind and Defy the Odds. If you grow to like that excited feeling of the unknown, you'll find your self-doubt becomes a thing of the past.
Don't Play it Safe
You don't need to panic. Uncomfortable, painful encounters are normal healthy experiences. Don't shy away — embrace them! The more you play it safe, the fewer chances you're giving your mind to learn how to overcome the fear of the unknown.
Even when you're in an engineering job interview, and time comes to talk about your skills or present your engineering projects or display your knowledge of a certain design software. This is the time to stand up for yourself and showcase your self-confidence. You've got to borderline brag about yourself!
Playing it safe during job interviews may make you feel like you're being nice or professional, but all it does is make you look like a wimp.  It's not about being macho or aggressive. It actually has nothing to do with that. It's about owning 100% of who you are and what you can do.
Playing it safe during job interviews, just makes it look like 'you don't want the job bad enough'. Not wanting to over-promise often sends the wrong signal that you aren't even sold on yourself. If you don't believe you can do the job, why should I hire you?
Forget about "under-promising and over-delivering." That strategy doesn't work, and certainly not in the technology and engineering sector. Today you're going to put a stop to those patterns and thoughts. When employers invite you to a meeting, a job interview, they expect you to be ready to perform, and rightfully so because they have a real and serious job for a real and serious engineer to perform. Is that person you?

As you look to develop your career, remember that comfortable, risk-averse employees are a dime a dozen. Recruiters and hiring managers love to see people who aren't afraid to throw themselves into the deep end; they love those candidates who ask tough but valid questions without being scared of hitting the wrong cords. So, show them that. Show them that you're not scared, and that, when things get tough on the job, you get tougher. Show them that they can trust you'll be coming out smiling.
About Nader Mowlaee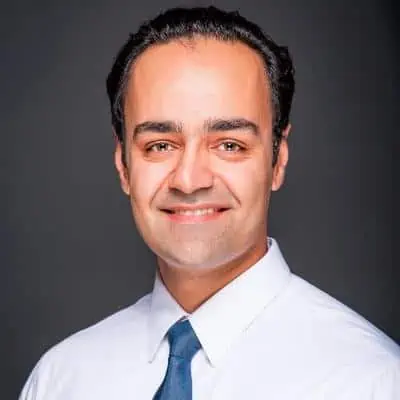 Nader is a career coach who believes you can get everything you want in life if you just help enough other people get what they want. His mission is to enable engineers to break away from their fears and create the ideal lives and careers they desire. You can learn more about Nader through his LinkedIn account.
We would love to hear any questions you might have or stories you might share about using your fear to build your self-confidence.
Please leave your comments, feedback or questions in the section below.
To your success,
Anthony Fasano, PE, LEED AP
Engineering Management Institute
Author of Engineer Your Own Success