Podcast: Play in new window | Download | Embed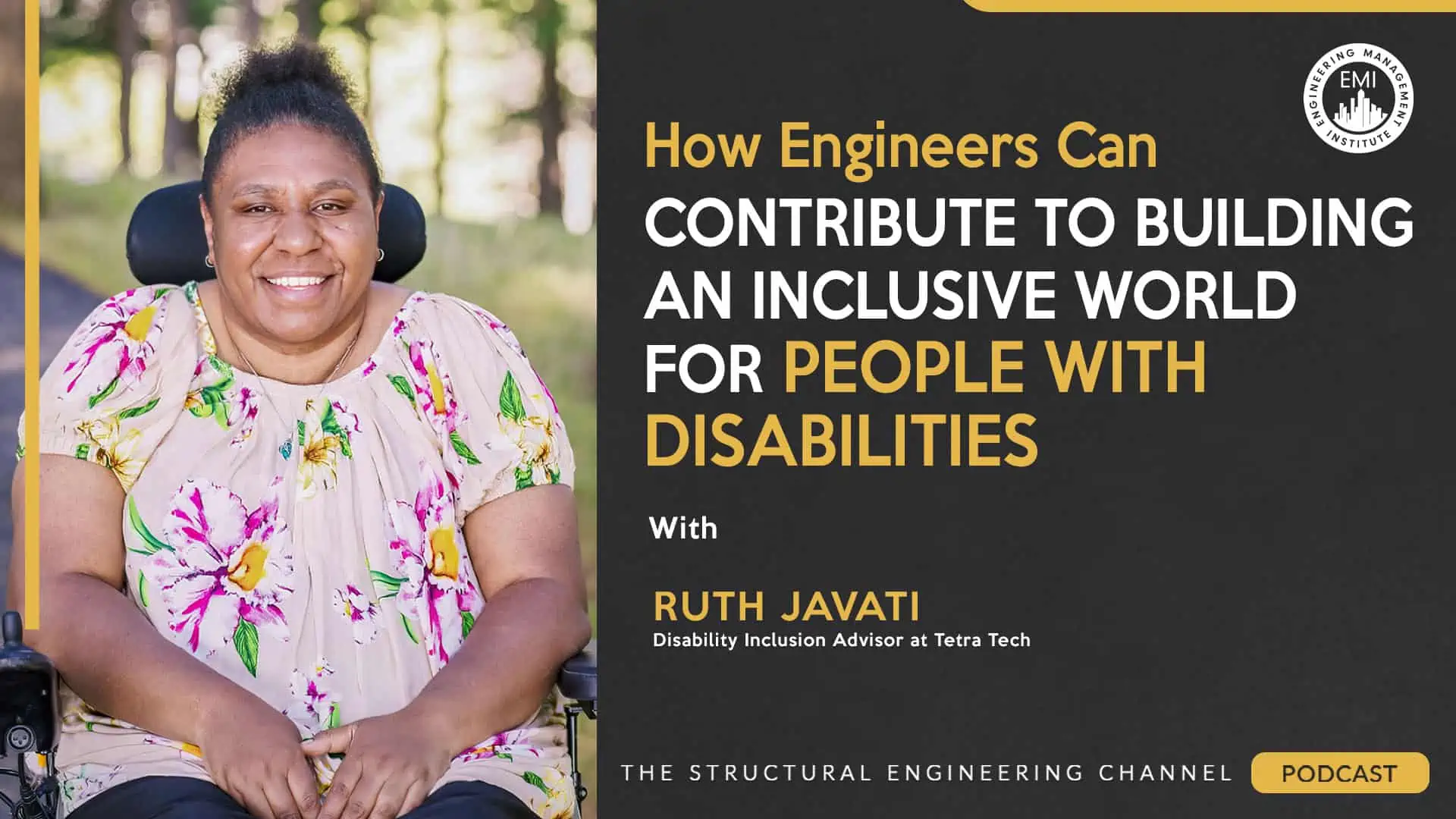 In this episode, we talk with Ruth Javati, a disability inclusion consultant at Tetra Tech Australia, about the topic of disability and the vital role that engineers play in making buildings more accessible for people with disabilities. We also discuss some of the common barriers that prevent people with disabilities from progressing in life, the impact of inaccessibility on their mental well-being, and touch on the legal aspects addressing disability needs and considerations for engineers to ensure accessible structures.
***The video version of this episode can be viewed here.***
Engineering Quotes:



Here Are Some of the Questions We Ask Ruth:
What are the most common barriers to people with disabilities living full and productive lives?
How do the barriers that people with disabilities face affect their lives?
What are some effective ways for individuals, organizations, and policymakers to address disability barriers?
How does inaccessibility impact the mental health of people with disabilities?
How can structural engineers raise awareness of and foster a more inclusive environment for people with disabilities?
What are the three essential factors that architects and engineers should consider when designing a building or structure to ensure that it is accessible for people with disabilities?
What are some specific disability laws and regulations in place, and how do they impact people with disabilities?
How do the legal frameworks influence the design and construction of inclusive and accessible buildings?
What advice do you have for people who want to join the movement for disability inclusion?
What are your goals and aspirations for the future in advancing disability inclusion and eliminating barriers?
Here Are Some of the Key Points Discussed About How Engineers Can Contribute to Building an Inclusive World for People with Disabilities:
[Read more…] about TSEC 113: How Engineers Can Contribute to Building an Inclusive World for People with Disabilities